Linda Kaye Reveals How to Create a Truly Memorable Birthday Party
What does it take to host a Birthday Party your child will remember for years to come? Hire Justin Bieber to sing Happy Birthday? Spend the day doing flips and jumps at a trapeze school? Or fill each goodie bag with an I Touch phone?
If you've been fretting along these lines, breathe a sigh of relief and think again. Regardless of what gifts and activities are hitting the top birthday party chart of the week, there's one concept that reigns supreme, and that's designing a birthday party centered on the age and interests of your child.
Make Baking the Cake the Party Itself!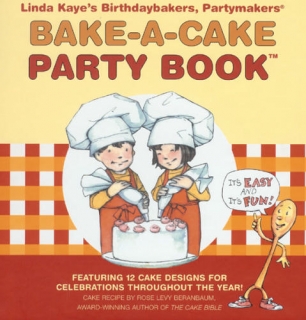 Linda Kaye's Bake-a-Cake Party Book shares the secrets behind the successful party that began Birthdaybakers, Partymakers in 1976! Since that time we have done over 5,000 Bake-a-Cake Parties and watched children of all ages stir ingredients and lick frosting off their fingers while the aroma of butter and sugar wafted from a warm oven. The Bake-a-Cake Party Book is all you'll need to create memories that will stick around long after the last cake crumbs have disappeared!
Sign up for our latest party updates