Fifties Party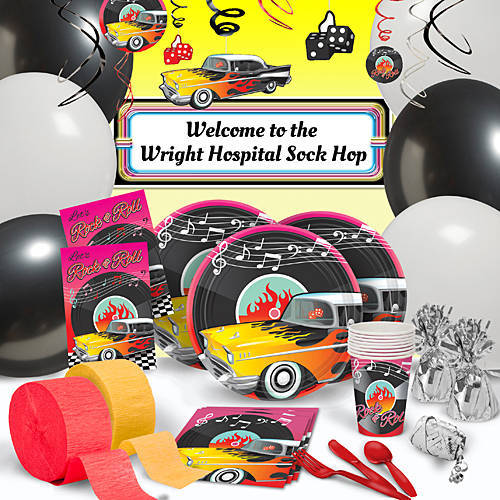 This is a great milestone birthday party for a 50 year-old or even a nostalgic one.
Party Settings
Any place goes! Just make sure you have enough space and flat surface for dancing and a sound system. You want all the party guests to dance their socks off. If you find a diner with enough room, try to rent a section of it or the entire thing!
A 1950′s Jukebox Cutout is sure to make the room seem like you entered a time machine, just make sure the music you are playing is 50s! If you have old records or even plastic ones use them as serving trays for your food, or stick them to the walls.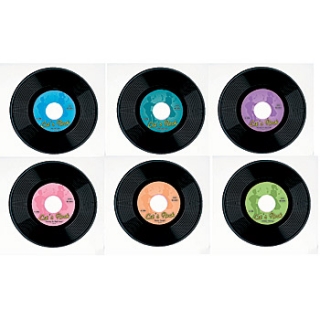 Have some inflatable guitars laying around the room so that the rock stars of the group can do a little pretend playing.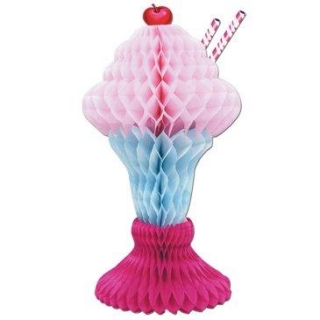 These milkshake center pieces add so much fun and color to the party, everyone will wish they were real!
Entertainment
The fifties had great artists such as Elvis Presley; an Elvis singer impersonator is a hit at this party bringing all the audience back in time. A band that plays 50s music is also great.
If you don't want to hire a band or a singer, there are many great 50s stations online that stream the best 50s hits.
Menu
Milkshakes and hamburgers and all the 50s dinner food you can think of! We found a great collection of nostalgic 50s candies that will be sure to bring back memories with the older folks.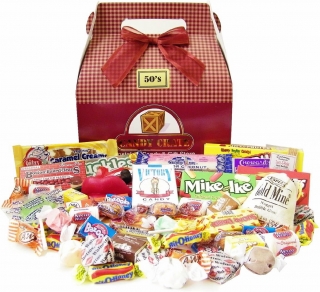 And these great food baskets for your hamburger and fries look so authentic that it will make everything taste even more 1950s. You can buy them almost anywhere in the summer time.

Dress your table with our selected party pack above to save you the extra trouble of mixing and matching.
Games and Activities
If you have an adventurous and outgoing crowd, how about a 50s dance off? 50's music is practically the only tune that even non-dancers can groove to, so why not break the ice with a little dancing? Have the boys wear a white t-shirt with greased hair, and the girls with poodle skirts ( child size) and you've got yourself a time warp.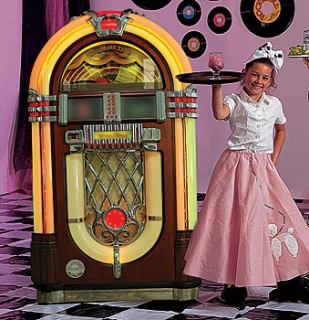 And you've heard of ice cream bars but how about a milkshake bar? Have plenty of different ice cream flavors and milk and whisks. Allow your guests to create any flavor combination they want. You can get milkshake glasses for your guests and use them as a little keepsake also.

Mini Classic Gumball Machines
Party Extras:
For More 1950s Nostalgic Paraphernalia, visit this website.It has every thing you need to turn back time!