Movie Making Party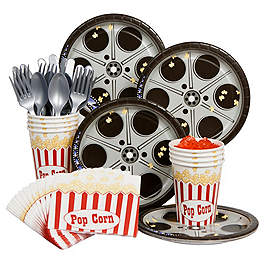 Birthday Child's Starring Role
Cast your child as the leading role in a movie sure to win wide acclaim in the category of birthday fun!
Party Settings
Plan your party in a relatively enclosed area, so that none of your young actors can wander too far off camera. As your guests arrive, lead them along your very own Hollywood walk of fame. Place large cut out stars on the floor and have the guests sign their own star as they arrive, just like in Hollywood.
Party Fun & Games
Come up with a storyline, or have one ready to explain and roughly scripted to share with the guests. Once the roles have been assigned and the guests are dressed up answer any questions from your actors before filming. Then, clap yourclapboard and let the cameras roll to capture your theatric ensemble on film.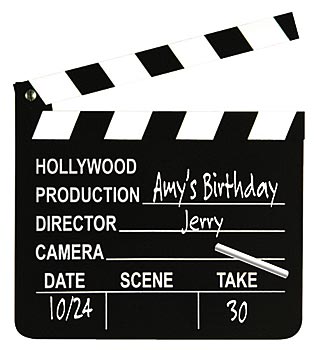 Party Leader
Anyone who loves movies and kids will be a great help with this filming. Whether you choose a favorite relative or aspiring film buff, recruit the enthusiasm of a fun friend who has the ability to involve and excite children.
Party Tunes
Your party music will be the soundtrack to your birthday film. Select songs which enhance both the children's performance and the movie's storyline.
Party Refreshments
Film sets are famous for their great spreads. In the tradition of Hollywood, fuel your star power with a wide selection of munchies and snacks during the film break. Sandwiches, crudites, chips, etc. Use this film reel center piece on your buffet table.
Movie Reel with Filmstrip Centerpiece
Party Finale
Once the shooting wraps up, invite the talent to walk down the red carpet at your very own Academy Awards. Then premiere this amazing, award-winning production in front of a stellar audience, parents included. If they like, give guests a fancy top hat to wear as they watch their movie. Pass the popcorn!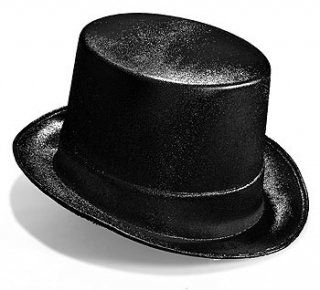 Birthday Presents & Favors
Oscar awards will draw wide applause at this star-studded affair. Host your Oscar ceremony after the kids have watched the movie. Have them vote on categories and ask all the award winners to give a little speech if they like. Make sure you send the guests home with a copy of the movie, or at least send it to them via mail after the party.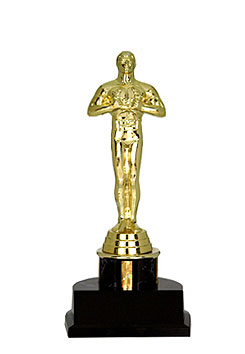 And make your guests feel as famous as the stars with their faces on these adorable cookies.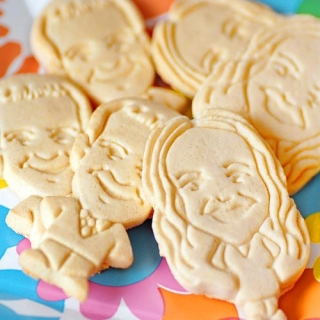 Customized Cartoon Cookies
Party Tips
Make sure to highlight every star in your awards ceremony with kooky categories like "Best On-Screen Sneeze" or "Silliest Wig".