Nursery Rhymes Party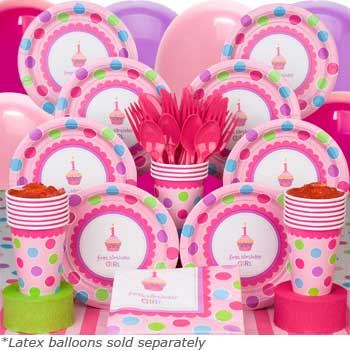 Cupcake 1st Birthday Girl Birthday Box
Toddlers and new parents are probably the best experts on nursery rhymes. As we grow up we tend to forget them, so how about a refresher for everyone? If your child likes nursery rhymes and singing then they will have a truly fun time.
Show how much your little one has grown by sending out personalized photo invitations!

Birthday party invitation, First Candle: Dusty Rose
Birthday Child's Starring Role
Whether your child's favorite character is Peter Pumpkin Eater or Robin Redbreast, let them dress as the star of the rhyme they love best.
Party Settings
There was an old woman who lived in a shoe. When birthdays arrived, what would she do? She wove streamers and ribbons among the shoelaces. Now aren't you glad to have more practical places?
Young children need to feel comfortable in the space they are in to truly enjoy their party, so choose their preschool, or even your own house as the party location.
Dress your party room with soft colors: balloons and streamers are perfect.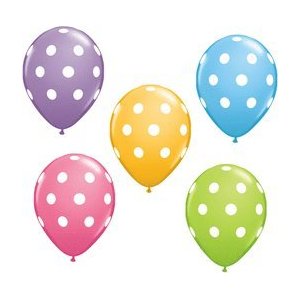 Enlarge illustrations from your kid's favorite pages.
Boil a couple of eggs and draw little eyes and a smile on them, you can even try to dress them up if you are feeling creative. Display them around the room or on your food table. Use glue to stick them to surfaces so they don't end up like Humpty Dumpty.
Party Entertainment
Dress a favorite grownup in a white wig and granny specs. Let the children gather around her for lots of hugs and pecks. Make sure your own Mother Goose can tell a story well. If a dad spins a better yarn, make him the Farmer in the Dell.
Games and Activities
Read Nursery Rhymes and teach the children the motions that go with them . Help them reenact the nursery rhyme and give them costumes to amp up the fun.
Take the children in a little tour of nursery rhymes, gather your kings horses and men around Humpty Dumpty, count the twinkling stars on the ceiling, see how many mini stuffed animals fit in the old lady's shoe.
Party Tunes
If your cat can play the fiddle, you have a magically talented pet. If not, shop in a kid's audio section for Mother Goose music you can get.
Party Menu
There are so many nursery rhymes that you can get inspired from when creating your spread. They will cause a chuckle out of most people and will look very creative sitting on your beautifully laid out table. How about some Row Row Row Your Tuna Boat sandwiches, or Twinkle Twinkle Little Star cookies, Humpty Dumpty Hard boiled eggs, Pat-A-Cupcakes, On Top of Spaghetti meatballs.
Party Finale
Join all the characters together for one last story round. Give the old classics a new twist by making them compound. Surprise your guests with plot turns that mix and match the tales.
Party Favors
Send the party guests off with a nursery rhyme book.
Party Extras

First Birthday Boy Cupcake Stand


Cupcake 1st Birthday Boy Personalized Mini Button

Cupcake 1st Birthday Girl Personalized Banner