Magicians and Mentalists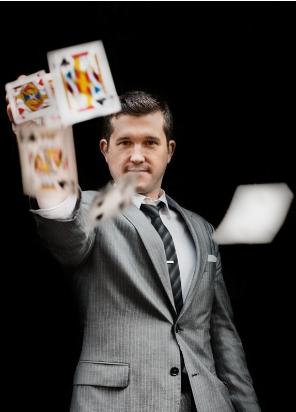 Whether it's a strolling act or a stage stand-up our magicians and mentalists present a hip, upbeat show that will keep audiences, ranging in age from little ones to adults, laughing and gasping in amazement.
The shows are highly interactive, blending magic, mind reading, and a wholesome sense of humor into an intriguing experience like none other. The audience is actively involved throughout the entire performance, and gets to feel like the stars of the show. Your guests will thank you after the show for such a wonderful and entertaining celebration.