Custom Fortune Cookies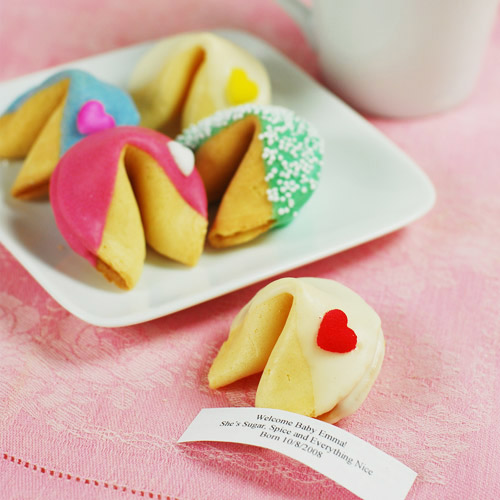 Fortune cookies are a fun and original idea for a unique party/ event favor or just as a really nice snack! Tastefully decorated fortune cookies are personalized for each event. Hand them out to your guests as they depart for the evening with a special message just for them or with your company's logo.
Multiple colors and sprinkle options available. Regular size or giant sizes available.