Foam Parties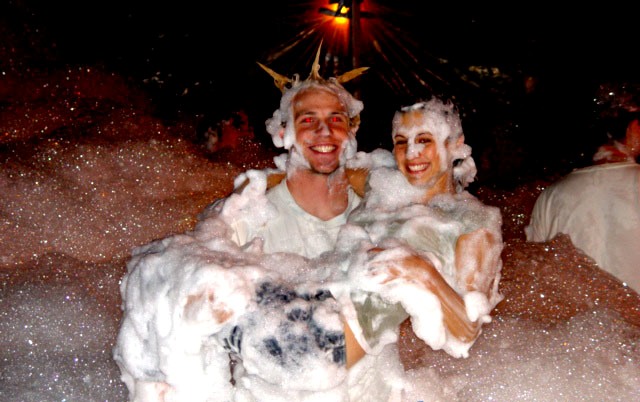 When leading clubs, universities & colleges want to have a fun and safe event, they go for foam parties! And that means you should too! Whether it's a birthday party or a corporate family picnic!
Our custom built machines can produce 15,000+ cubic feet of foam per minute.

Enough bubbles to cover a 40′ x 60′ area 14′ deep in only two minutes. Capable of any size event, indoors or out. The foam is a hypoallergenic, non-staining foam solution that is biodegradable.