Frozen/ Winter Wonderland
Everyone has the Frozen fever now a days so it's become very popular to turn any venue into a Frozen Winter Wonderland, despite scorching hot weather outside.
Birthday Child's Starring Role
If your child likes to dress up, give them a costume to wear during their special day. It will help them to immerse themselves into the theme.
Party Setting


Any venue works for this party, at home, a party room, an ice skating rink, even in the middle of summer this is a great party (not to mention how cool you will feel with refreshing icy treats.)
If you have any silver Christmas decorations, white, crystals, they will all work. Hang snowflakes from the ceiling, make silver tinsel curtains, use fake snow all over your table scape, even cotton balls can work as party decorations. Thread snowballs through clear jeweler's string and hang it up. this will look like beautiful falling snow. Hand tulle fabric around the room, it will give it a magical airy feel.
Have a few character stand ups around the party room. Use them as decor and photo ops.
You can also use wall decals.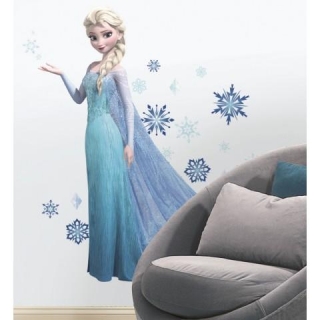 Make snowflake wands to hand out to guests and leave them in jars to serve as centerpieces. Make them out of paper, cardboard, or use snowflake ornaments. Decorate them with pretty ribbons. If you want you can even make this an activity for guests to do during the party. Provide a wide assortment of colored ribbons and snowflake colors.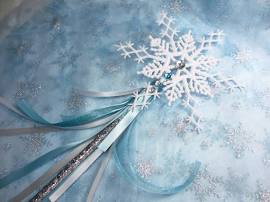 Use place mats instead of a formal table cloth to mark each child's seat.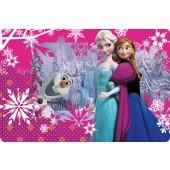 Don't forget the Frozen soundtrack, you might find that you will have an impromptu karaoke bar.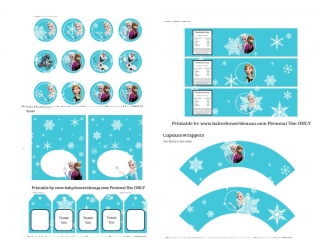 If you want to go the extra mile, use these free printables to embellish your table and treats.


Games & Activities
Have the guests create their own snowmen, either using marshmallows of different sizes or by using play dough. Give them a black marker to draw in the buttons, and some orange play dough or fondant (edible sugar paste found in craft stores) or fruit snacks to make the nose. Use toothpicks or pretzel/ cookie sticks for arms.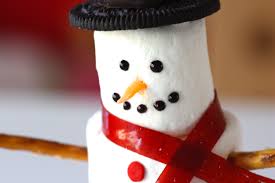 Pin the nose on Olaf. A version of pin the tail on the donkey, guaranteed to give your guests a few giggles.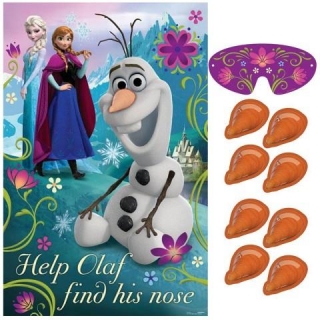 Create a photo booth. Give guests an assortment of costumes and accessories to chose from (hats, scarves, wigs, etc...) and have them pose next to character cut outs or a "blue screen" with snowflakes and crystals hanging all around them.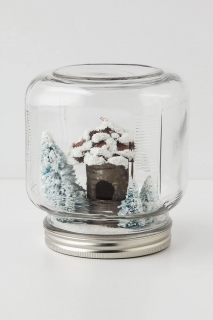 Have guests make their own snow globe. Give each guest a mason jar with a lid, a few small plastic toys (be careful with little ones, pieces that are too small are a choking hazard), and some fake snow and a pinch of glitter. Have them glue their small plastic toys to the inside of the jar lid. Then inside the jar have them put a small amount of fake snow and a pinch of glitter. Once the lid portion is fully dry, have them close the lid and turn the jar upside down. Voila, a snow globe!
Have a snowball fight using play dough or by making a salt dough. If the space is big enough have guests throw at each other, if not, stack some plastic cups and have them aim their snowballs at the plastic cup tower.
Party Menu
A Frozen party menu has a lot of potential, have fun with it!
Have foods that look and remind guests of the movie.
- Olaf's puddle (blue jello)
- Olaf's nose (carrots)
- Elsa's snow balls (powdered sugar coated munchkins or donuts)
- Hans' frozen heart (white chocolate dipped strawberries)
- Anna and Elsa's Chocolate fondue (add fruit and treats to dip into it)
- Olaf's buttons (chocolate covered raisins)
- Melted Olaf bottles of water
- Sven's antlers ( pretzels)
- Ice cream with blue and white toppings
- Snowman skewers (skewer three thick slices of banana sideways and decorate with melted chocolate to add the face and buttons.)
Serve icy drinks such as slushies, smoothies. Serve them in fancy glassware, fit for a Queen.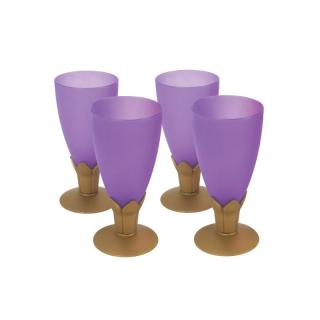 Party Favors
If your guests created a snowman, a wand, and any other craft activities during the party, those are great favors. If you want a little something more, you won't have a shortage of Frozen paraphernalia. Books, stickers, bags- they are all available from many stores.
If you don't mind the extra work, make your very own Frozen Silly Putty and give to guests as a favor in personalized jars.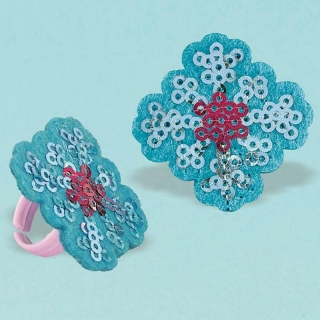 Disney Frozen Water Bottle (1)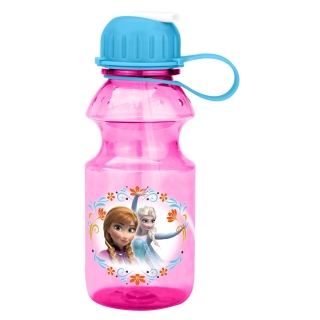 Disney Frozen - Party Favor Box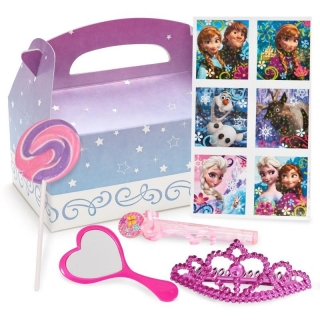 Disney Frozen - Party Favor Value Pack