Cat in the Hat Party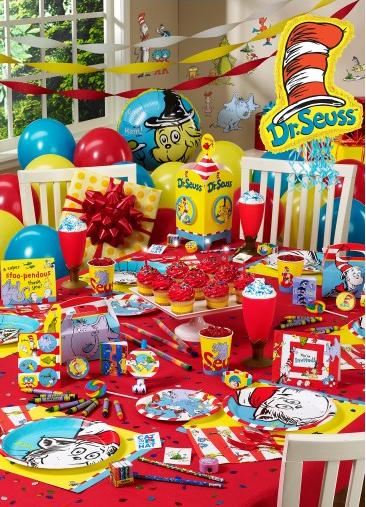 Dr. Seuss 1st Essential Party Pack Add-On for 8
Birthday Child's Starring Role
It is not just any day
They must dress in a special way
The birthday child looks like a cat
And gets to wear the tallest hat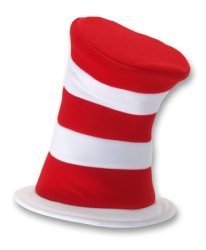 Party Settings
The party may be rather soon
At home and in the afternoon
Have lots of balloons - red, white and blue
And don't forget the Wallies (Dr. Seuss Giant Wall Decals
) too
Inform all guests
Party Fun & Games
It is time for play
It is time for fun
It is time for games
What can be done?
1. Gold Fish Toss: Children toss a stuffed bean bag fish into the fish bowl.
2. The Cat Says (Simon Says)
3. Pin the Hat on the Cat
4. Decorate the topsy turvy cake
Party Leader
Hire a face painter to paint some whiskers and a nose
Party Tunes
The birthday child can have a say
He should, she should have their way
In order not to go wrong
Play the Birthday child's favorite song
Party Refreshments
You would not, should not serve green food
That would be very, very rude
You should, you could serve pizza and cake
Along with whatever else you make
Punch is a great choice for a drink
As is an orange golden fish.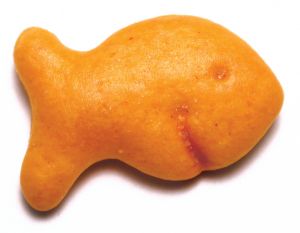 Party Finale
The handsomest cats in town show off their style
As they parade along the cat walk for a little while
Birthday Presents & Favors
Hats; Dr. Suess book
; Cat in the Hat toy
, in a nice little loot
Make sure all children have a grin
Make sure all children always win
When the party is over at the end of the day
Somebody has to clean it all away
Somebody, somebody has to, you see
Pick out two somebodies who volunteer for free
Party Extras:
Dr. Seuss Personalized Dinner Plates (8)