Fairy Tale/ Princess Party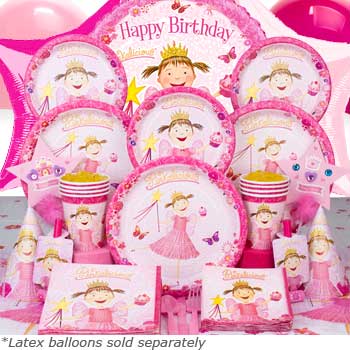 Birthday Child's Starring Role
On the morning of the celebration, rouse your sleeping beauty in a truly royal fashion, by bringing her breakfast in bed and crowning her Princess for the Day.
Party Settings
Transform your home into a Princess Palace. Roll out the red carpet leading up to your front door and create a princess crest marking the entrance to the party castle. Inside, drape a chair with red velvet and let the birthday child greet her guests.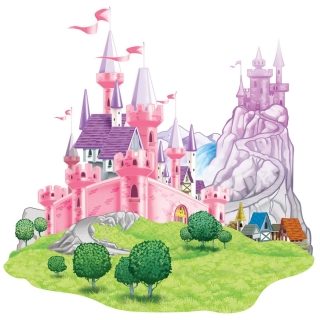 Use a wall stick-on of a castle to give the suggestive feel of being near an enchanted castle also.
Party Fun & Games
As your royal guests arrive, escort them to the Crown Jewelers to design their own princess necklaces. Set up several bowls on a table filled with all varieties of candies that have holes in their centers such as lifesavers, gummy rings. Give each guest her very own princess tiara.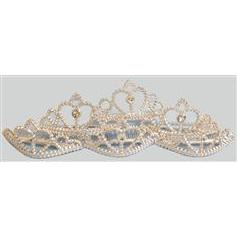 Party Leader
Arrange for Cinderella's fairy godmother to make a special guest appearance or hire a Castle Bounce company to deliver and set up a giant blown up castle in which the children can jump in.
Party Tunes
Light, classical pieces will fit the mood of these festivities. Or, play the soundtrack to your child's favorite Princess film.
Party Finale
Set up a revolving, reflecting ball and have a Twelve Dancing Princesses Disco where your guests can boogie down to the soundtracks from your favorite princess movies.
Birthday Presents & Favors
Personalized, hand held mirrors mark each princess' place at the birthday table and all royalty should certainly wear home their tiaras. Also personalize your table with food labels and use these carriage boxes as favors.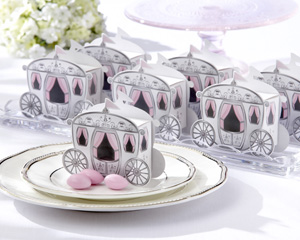 Decorate Your Own Princess Party Favor

Decorate Your Own Princess Tiara Party Favor

Decorate Your Own Princess Wand Party Favor

Decorate Your Own Princess Paper Dolls

Pinkalicious Deluxe Favor Set
Party Tips
While every guest gets to wear a princess tiara, the birthday child should wear a full-fledged crown or attireon her special day. Boys can certainly join the fun with the proper royal scepter, and princely cape.

Disney's Tangled Deluxe Birthday Box