Teddy Bear Party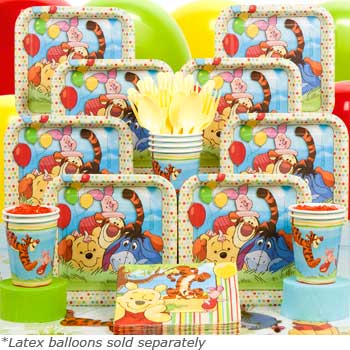 A Teddy Bear party is all about the cute cuddly stuffed animal that your child can't let go of and can't fall asleep without. Invite all the guests to bring their teddy bear for this party. Send out this adorable invitation to get the excitement started.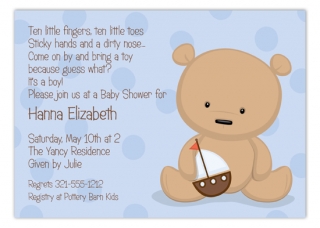 Party Settings
Decorate your party room with everything teddy. Pull out your child's collection of teddy bears and display them around the room.
Use soft golden and honey colors for the streamers and balloons.
Give out partyhats to all the guests when they arrive.

Pooh Party Hats
If you want to take your party (and your wallet) up a notch, you can always go to a Build a Bear where children can make their own teddies instead of bringing their own. This becomes a fun activity and a favor all in one.
Entertainment
Hire a storyteller or a musician who is experienced with children to teach your guests a multitude of songs.
Party Fun & Games
Tell the children the story of Goldilocks and the Three Bears or show them this online version. Enlist dad and an older sibling to read the different voices in the story!
If your child likes Winnie the Pooh, why not read some of those stories?
Party Menu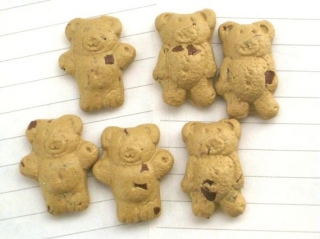 Teddy grahams in a large see through container will add a lot of enjoyable cookie snacking for both children and grown ups. There are 3 or 4 different flavors of teddy grahams so display them and label them accordingly.
Offset the mini teddy cookies with a larger version of the teddy cookie using a teddy cookie cutter. If you are feeling even more creative, cut a rice krispy threat into a teddy shape and then use M&Ms to make the eyes.
Display jars of colorful gummy bears or these giant ones.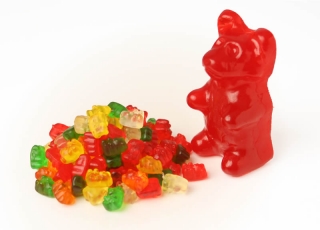 Use this mini honey pot as a centerpiece for your teddy table.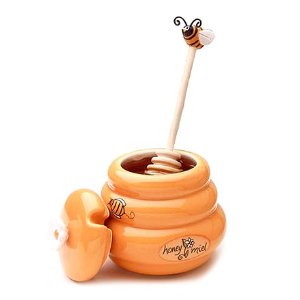 Pink Teddy Bear Cupcake Candle


Personalized First Birthday Teddy Bear Candy Jars
Party Tunes
Nursery rhymes or a Winnie the Pooh sound track are a nice backdrop to this party. You might even catch your little ones singing along.
Party Favors
Send your guests and their teddies home with a little snack for the road. Pack them a little pack of teddy grahams and gummy bears. If you didn't ask guests to bring their teddy bears, give them a small stuffed teddy bear that they can call their own.