Ballet Party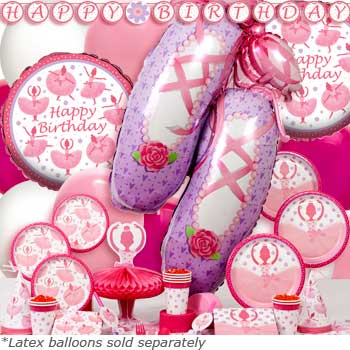 Birthday Child's Starring Role
Your child wins wide acclaim as the principal ballerina in her very own dance company.
Party Settings
Every "professional" dance company needs its own studio. If renting time at a local studio isn't possible, clear out your furniture, set up an exercise bar. Use these frilly pom poms to add a sugar plum feel to your party.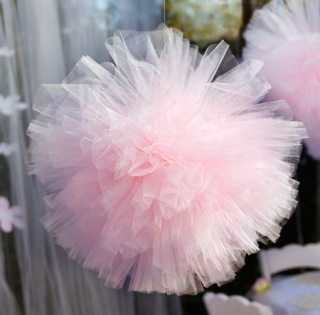 Get your Birthday Child's name up in the room with this personalized Ballet Banner.
Party Fun & Games
On the invitations, request that the guests come dressed in leotards. Once the entire troupe has arrived and each dancer has found the proper tutu in the dressing room, your party professional can lead them all in stretching and basic ballet moves.
Party Leader
Contact your local dance school to hire a professional ballerina or instructor to teach your guests some basic positions. Otherwise, an aspiring high school or college-age ballerina might be thrilled to have the chance to share her talent and technique.
Party Refreshments
Think elegant with a holiday flare. Serve an assortment of tea sandwiches and set up a confectionery table with lots of candy toppings and fluffy whipped cream for sundaes. Perhaps you could convince your professional dancer to bring the cake out on pointe!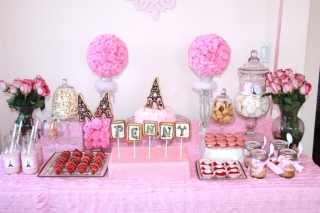 Set out these personalized place mats on the table for some fun activities during the meal!

Ballet Personalized Activity Mats
Party Finale
So far, your dance company has only had a dress rehearsal. Now, make way for opening night, when the dancers perform their routine for an audience of parents and cameras.
Birthday Presents & Favors
The roses might wilt a few days after the party, but each dancer's tutu will blossom through many more practices and dances. Send them home with their personalized ballet bag and ballet slippers too.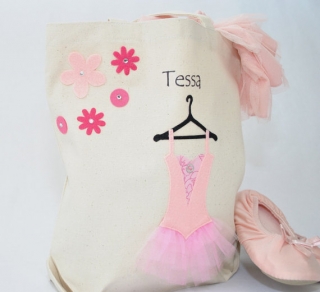 Or take an easier approach with this ready to go Ballerina Favor Kit.

Deluxe Ballerina Party Favor Set

Ballerina Party Favor Set
Party Tips
Don't be too serious about the actual dance moves. Suggest that the professional teach steps that will be easily mastered by every guest in attendance. Turns lets the children feel professional and give a grand performance before the camera.
Party Extras