Barbie Party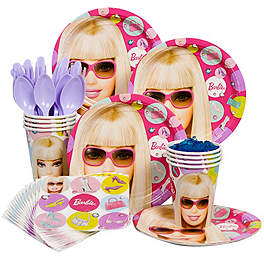 Barbie Dolls may have been around for over 50 years, but the truth is, they are still as popular as ever. Little girls love the dress up and the glamour that a Barbie doll brings, so by throwing them a Barbie doll party, we are ultimately making them the glamorous doll that they love.
Party Entertainment
We all know that the ideal Barbie doll girl can't physically and proportionately exist but that doesn't mean we can't bring in an entertainer dressed in one of Barbie's fabulous dresses to make your little girl feel special. Have a Barbie impersonator join your child and her guests and help them get made up and dazzled with glittery shimmer powder.

Glitter Nail Polish
Party Menu
Barbie is very much a celebrity and the princess-y type. Glamorous finger foods served in fancy and colorful containers or platters will make your child and her guests feel that they've entered into Barbie's world. Serve sparkling juice in plastic champagne flutes and bite sized hors d'ouvres.
Party Games and Activities
Give your guests a glamorous 'make over' by making a mock spa. Have an assortment of nail polishes and glittery make up, then offer to take photos of their best Barbie poses at the end. You may need extra help if you have a large number of guests.
Party Decoration
As long as your daughter loves pink, use the color everywhere! If you want a more elegant chic look, use a combination of pink and black. There are Barbie paper goods (see above) that you can purchase for the more trademark look, or you can purchase a combination of black and pink plates in different sizes to use on your table. Balloons always add a great touch to any party, but are not mandatory. Feather Boas on the table can also enhance the glamorous aspect of the table, purchase extras in case your guests would like to wear them.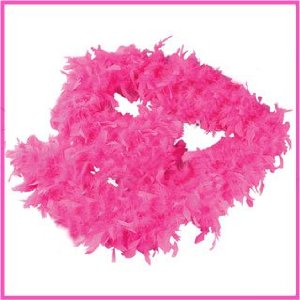 Party Favors
For younger girls you can give them a Barbie doll as a party favor. For older guests you may want to consider the glamour approach and give them a little goodie bag with children's make up and nail polish. Make the invitation a favor in itself by creating these VIP passes that the children can take to the party and take home as a keepsake also.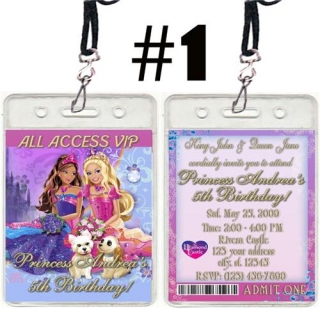 We like these easy favors that match the paper goods for a no hassle approach.
Party Tunes
Allow your child to get involved by being the DJ. Go together to the library or music store to help them find tunes that groove.
Party Finale
For the finale, surprise your child with a Barbie cake. You can also bring out a special Barbie toy to be added to their collection.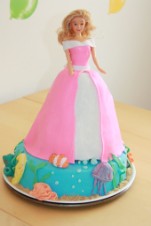 Party Tips
A good place to find a Barbie-look-a-like is at a local theatre school. Invite each guest to bring their own favorite doll and the entertainer can take the partygoers through Barbie skits and scenes.