Dinosaur Party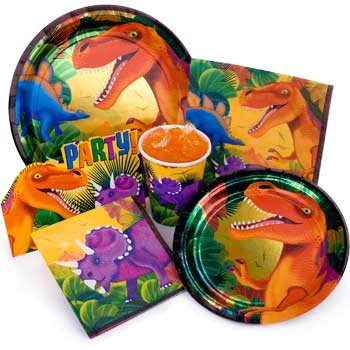 Birthday Child's Starring Role
Appoint your child head paleontologist or scientist for the day and outfit them in a special excavation outfit.
Send out these roaring invitations to invite all your guests to participate in this expedition.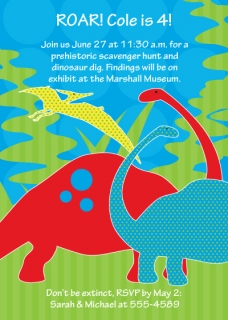 Party Settings
Spend the afternoon at a natural history museum if they have a dinosaur exhibit, or transform your home into a Jurassic park with dinosaur and fossil props.
Make prepping for your party an activity, spend a weekend collecting a few interesting looking rocks and pebbles with your child and use them around your house for decoration. Cover furniture and couches with tan colored fabric to make it look like the dusty sand dinosaurs walked on. It will make the room look great and save your furniture!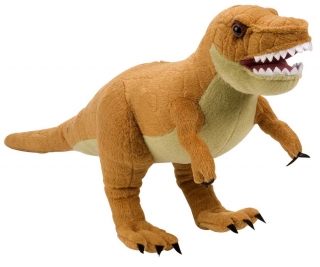 Use dino posters and stuffed dino toys to make the scene look even more Jurassic!

Inflatable T-Rex
Or use this fun 3D Centerpiece that Roars at the push of a button.

Dinosaur Party Centerpiece
Party Leader

Contact a paleontology student at a local university or someone you know is very knowledgeable about dinosaurs. They can bring enthusiasm to all the party guests with all the facts and stories he'll tell.
Party Fun & Games
Hand over the reigns to your party professional and suggest they lead the group throughout the museum (or your home) on a fossil hunt. Provide clues describing various finds and send the guests searching for the display that corresponds.
Have the leader hand out Dinosaur Masks to all the kids and have them Roar like the Dinosaurs.

Dinosaur Mask
Party Tunes
A Dinosaur sound CD can be great fun to set the scene. Play the Flintstones theme song too. Yabadabadooooo!!!!!!!!!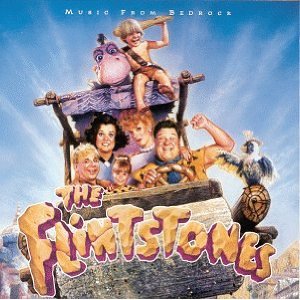 Party Favors
Books and other educational toys are great for this party which revolves a great deal around learning. See our American Museum of Natural History page for more favor ideas.

Color Your Own Dinosaur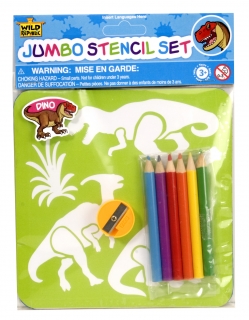 Party Tips
Book your Dinosaur Party at the American Museum of Natural History through Linda Kaye's Partymakers, the official Party Planner for the AMNH.
Party Extras:

Dinosaur Adventure Deluxe Box

Dinosaur Party Lunch Box

Dinosaur Party Ultimate Favor Set