Knights of the Round Table Party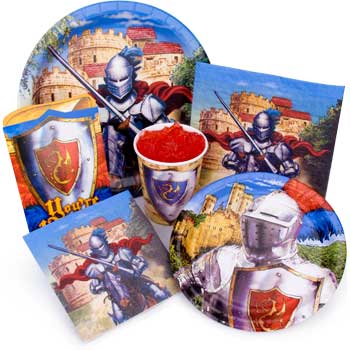 Birthday Child's Starring Role
Start off your child's special day by knighting him for his valiant efforts to grow a whole year older. If he wants to dress up, this is a great Costume
that is comfortable enough for him to wear all day as he defeats his birthday challenges.
Party Settings
If there is a medieval restaurant in your city, such as Medieval Times, consider making reservations there. Otherwise, your home is already your castle. Use swaths of richly colored fabrics to cover walls and furniture. Drape some red fabric over your birthday child's throne.
Send out knight themed Knight Invitations well ahead of time to ensure that all the knights will be present at the round table.
Party Fun & Games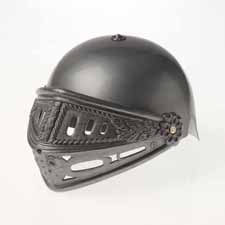 As each guest arrives, present him with a Knight Helmet
. This will come in handy during the Excalibur Scavenger Hunt which you can create around your house or back yard. Have the children look for the missing king's crown by providing a multitude of clues.
Party Leader
Invite a storyteller to weave a wondrous tale of loyalty and valor. Perhaps an older, stately friend can dress as King Arthur and regale partygoers with tales of his round table.
Party Tunes
Explore your local record store for a collection of minstrel music to fit the medieval mood.
Party Refreshments
Serve food fit for a king, or at least an energetic knight. Chicken or Turkey drumsticks, sword shaped bread sticks, a castle shaped cake perhaps, and serve the drinks in these rich Goblets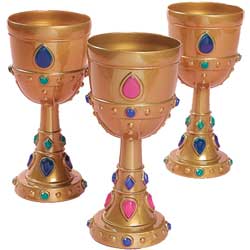 Party Finale
While guests are devouring the royal feast, ask a grown up friend to help hide chocolate gold coins around the party room. Then announce Robin Hood's Hunt for Gold and let your good thieves fill their sacks with riches. If your knights are brave enough, maybe they can get their very own knightly Heraldry Tattoos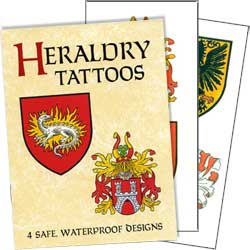 Birthday Presents & Favors
Each child can wear home his helmet and carry along his own sack of collected treasures, including chocolate gold coins and jewel hard candy.
Party Tips
Have extra treats on hand to help fill the bags of knights who don't find as many treasures.