Vampire Party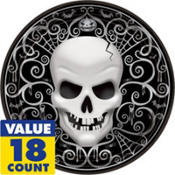 Whether it's a Twilight party or just a vampire party, there is a lot you can do to make this party horrifically great. If your party is around Halloween then you will have a very easy time finding props and decorations for your party, but if not, no worries, we've gathered a few items and ideas that are available year round that will make your vampire party spectacular.
Entertainment
A face painter that will make all your guests look ghostly white with blood dripping down the side of their mouths might be great fun. If you don't want a face painter, maybe you can brush up on your vampire make up with this do it yourself kit. You can also ask your guests to dress up to make the party even more frightening! Magician acts can also be great with such a mysterious theme like this.
Menu
Have fun with your menu by changing up the name cards on foods. Instead of a bowl of grapes call them toad's eyes, instead of wine or a red colored beverage, call it blood. Or how about some chocolate cake logs and calling them coffins?

Make your food dark and spooky. Just make sure you stay away from garlic!
Games and Activities
A murder mystery game seems apropos in this party setting.Or for the Twilight Movie Buffs, play some Trivia or Scene It.
Decoration
Put your guests into the vampire mood with gothic looking invitations.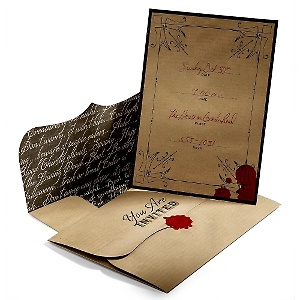 Plastic props such as spiders, and dusty bats will look great in a vampire scenario. To get a dusty look on your table and décor, save your last laundry's lint and carefully dust it onto your props.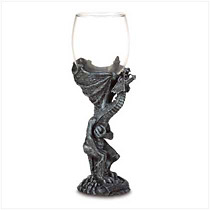 You can purchase gothic goblets to make your table look more regal, and black and red tableware or just opt for the paper goods above. Spill some ketchup on your tablecloth (make sure it's disposable or you don't care too much for it) to make it look bloody, or opt for the fake blood.
Party Favors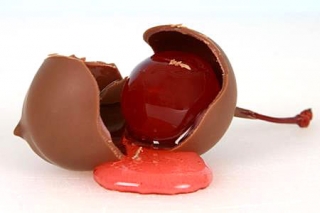 Mini boxes of jam or liquor filled chocolates will be sure to make your guests remember your vampire party when they bite into one of these delicious treats and the red fluid gushes out like blood.