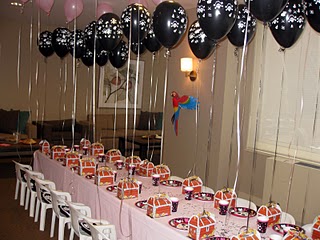 If you think Pirate parties are just for boys, think again. We recently threw a party for one of our clients who wanted a Pirate themed party for her little girl. It was a Bake-a-Cake party that incorporated a Pirate theme into it. Take a look at the beautiful party supplies. The room and table were decorated by Devinn Bruce. He did a fantastic job, it was very girly and pirate-y. There were even paper parrots flying around the room! You can find the pirate paper goods here.
A little dab of pink with the pirate theme gives it an immediate girly feel. We love the sparkles in the centre of the table too. And you can't forget the treat boxes filled with piratey treasures.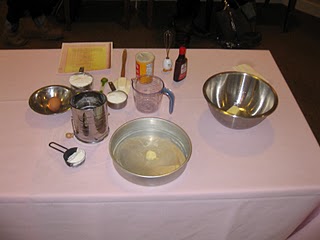 And we had our own Bake-a Cake table set up with all the ingredients ready to go for the children to bake the very special birthday cake.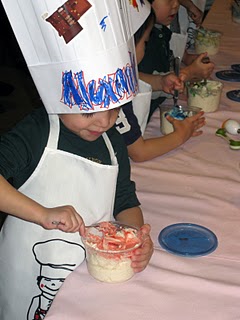 The children also colored buttercream and made decorations to go on top of the cake.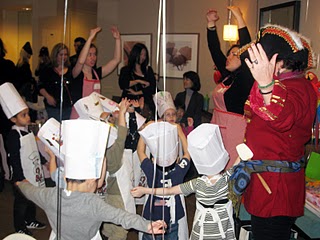 There was a very special visit from a Pirate from a far off land who told the little bakers a great story about a baker named Mickey.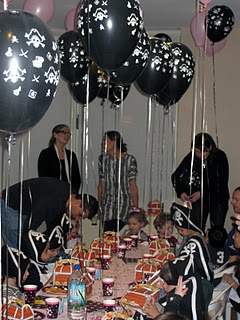 The children loved their pirate hats as they enjoyed a slice of pizza.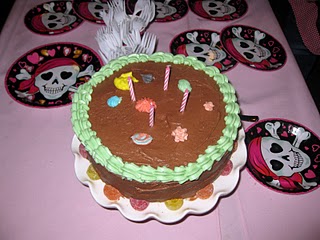 And last but not least the Magical Jewel birthday cake that the children baked and helped decorate.