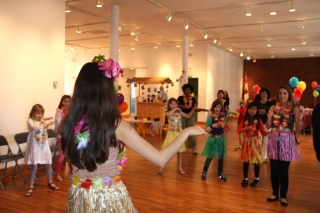 What better way to welcome the summer and nice weather than with a Hawaiian Luau Birthday! Our latest birthday-ee Olivia just turned 9 with quite the Hawaiian soiree.
We transformed one of our favorite party rooms, at the NYC Fire Museum, into a great Hawaiian escape. This party was filled with activities, themed décor and delicious food.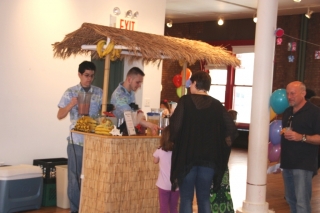 The guests loved the tiki smoothie bar. They had an assortment of different smoothies to chose from, all served inside their very own coconut cup and colorful parasol.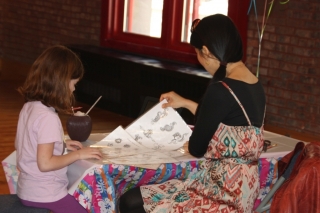 They glittered away with Glittery Henna Tattoos hand drawn by our very own Henna Tattoo Artist.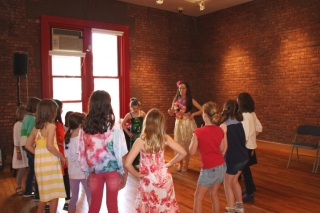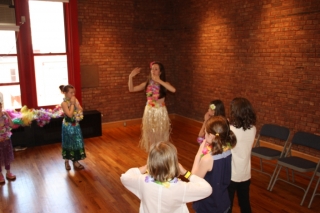 Mid party the guests were greeted by a very special guest, a hula dancer that taught the girls how to shake like hula girls and how to gracefully dance to the beautiful sounds of Hawaii. All the guests dressed up like hula girls with colorful grass skirts and fun flower leis.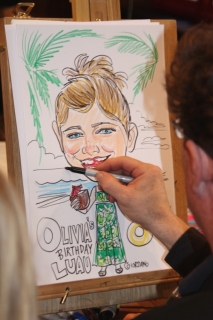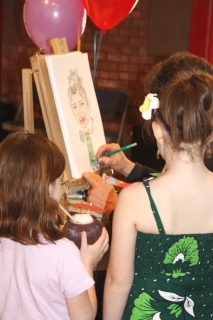 Everybody's favorite attraction was by far the caricature artist. The guests could not get enough of these fun and comical portraits of themselves. They loved watching the artist as well as posing for him.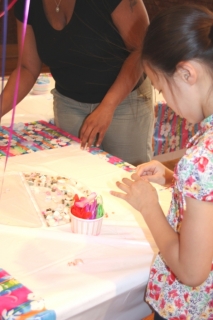 The girls also had a very fun time creating their very own beach jewelry, complete with seashells and colorful bling!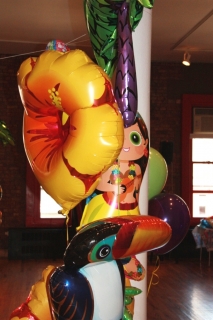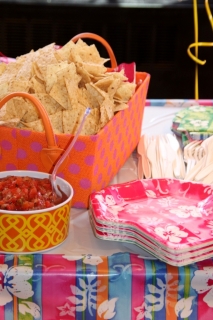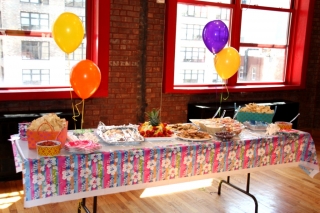 The decorations around the room were all very Hawaiian. There were little lanterns strung around the room, lots and lots of fun colorful balloons, and great themed paper plates and napkins in the shape of Hawaiian shirts. They went beautifully with the colorful array of foods and snacks for the party.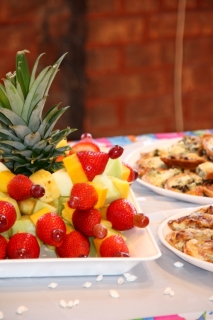 And no party is complete without a fabulous and delicious birthday cake such as this one, with a sugar figurine of a hula girl on top.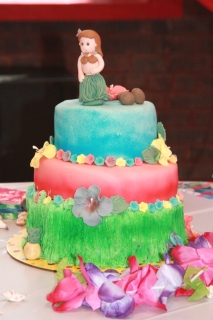 No guests went home empty handed either, they each received their own Hawaiian beach bag complete with sunglasses, flower hair pins and a few games for the beach.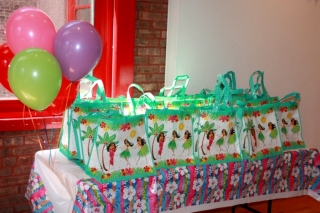 Hawaii really did come to New York this weekend. Call Partymakers if you would like to bring Hawaii or any other exotic location to your own party.