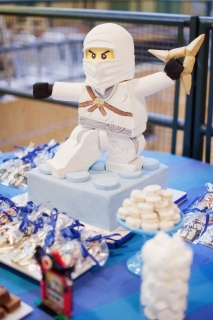 This party was a clever combination of Ninja Worriors and Lego, or as some would know it Ninjago! Partymakers collaborated with a very creative mom to create this fabulous party for her son's 5th birthday!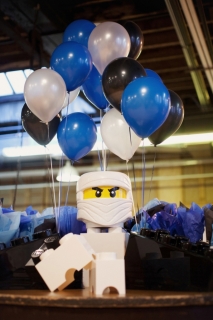 Balloons and custom Lego themed decor surrounded the party room.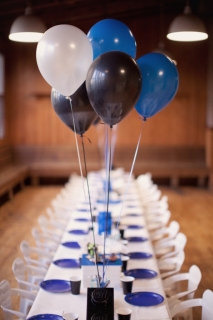 There was a most tantalizing treat display in the center of the room, children could not take their eyes (and hands) off it!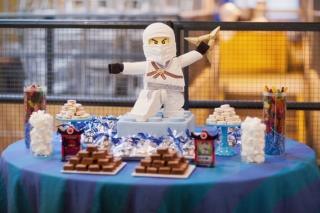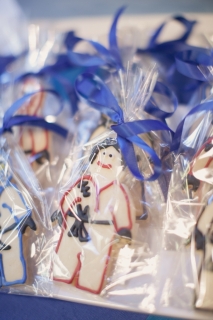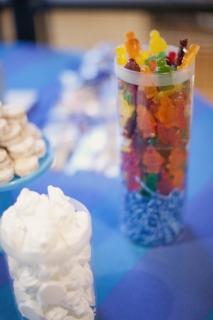 Brownies, cookies and gummies, oh my! What could be sweeter?
The cake of course!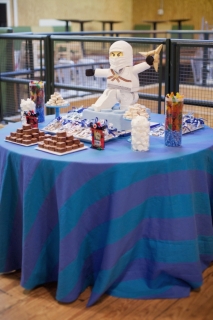 This cake made for a very impressive centerpiece.
There was a giant bouncy in the middle of the room, a DJ that got the kids swaying and dancing, and a real Ninja Warrior. The guests received a private lesson from a Ninja Warrior and his comrades.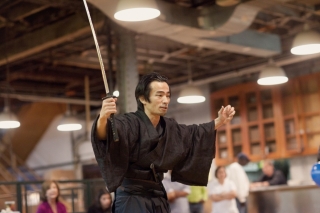 The children geared up for their class with their own Ninja Warrior outfits.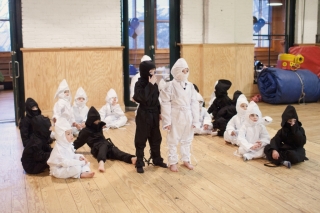 Once fully dressed, they watched a demo lesson.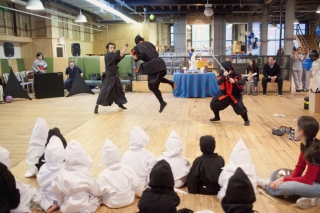 And then when they had watched all the action it was time for some action of their own!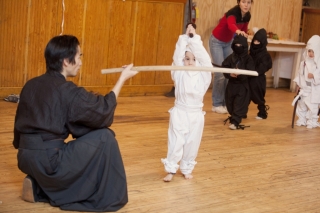 With their own wooden swards they trained with the Ninja Warrior Master who taught them how to defend themselves with a sword, and how to attack (their enemies only!)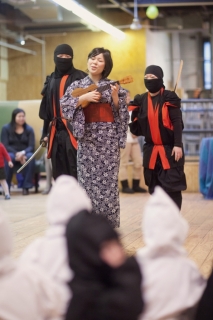 The afternoon continued with some Ancient Japanese arts such as Japanese tongue twisters, origami an Japanese calligraphy.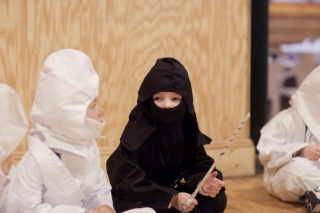 What a fun filled party! After all that action, the kids ate to their hearts content and enjoyed some delicious cake. They of course did not go home empty handed. Not only did they keep their full Ninja gear and sword, but they also received a goodie bag personalized just for them.