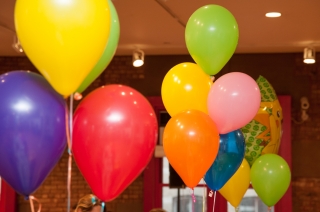 So your child likes a lot of different things. Maybe he doesn't want to decide on just one theme for his party. That's fine! We recently planned a fabulous party that had not one theme, but three: Pokemon, sports, and animals! We think it's really cool to have such an eclectic mix of items at a party—because in the end, you might say the theme was the birthday boy himself!
Guests braved a rainy day to attend the party and were rewarded with a festive and joyful atmosphere right off the bat. We outfitted the room with Pokemon, Pokemon, and more Pokemon!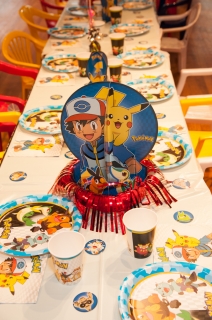 And if that wasn't enough, kids could get their picture taken in a custom photo booth that put them front and center on a Pokemon trading card.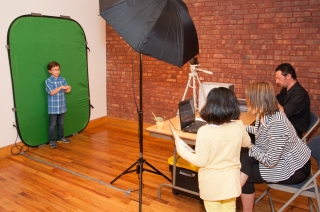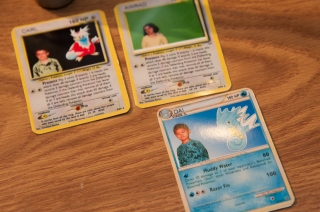 One of the watchwords of this party was food. The food was truly bounteous, with a vast array of platters and two separate deliveries of sushi. In the center of it all was this custom cake by our cake artist, featuring the birthday boy's favorite Pokemon in a picture he selected.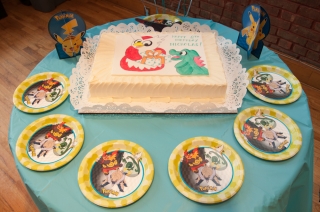 To wash down all that food, we had an awesome smoothie bar that brought the feel of the beach to a rainy day.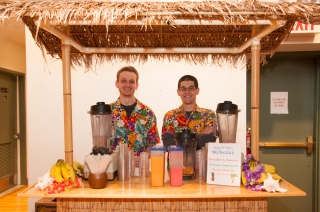 Guests found entertainment at the back of the room, with two sports-themed carnival games and our beloved cookie-decorating station, this time with an animal theme! The custom cookie-decorating activity has been a huge hit since we started offering it just a couple months ago, and it was no less popular here.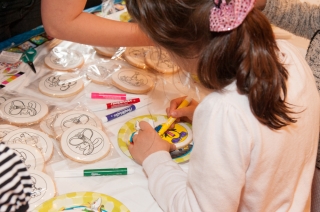 But the entertainment centerpiece of this party was a very special one: a live animal show with an emphasis on conservation and proper treatment of pets. The group who brings the animals runs a sanctuary for abandoned exotic pets in Connecticut. They introduced the guests to frogs, snakes, chinchillas, a rabbit, a tortoise, and finally, a spectacled owl!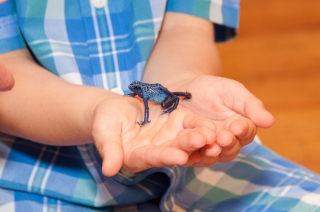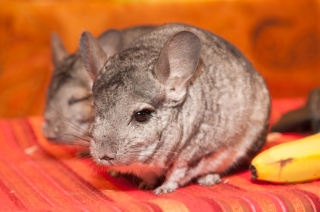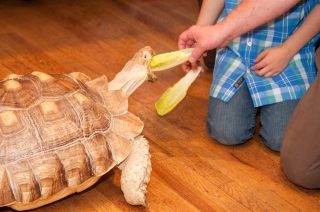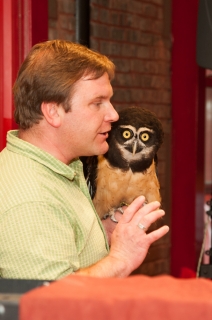 Rainy days and multiple themes are no obstacles for us! This fabulous party, with its wide array of food and entertainment and its adorable animal guests, positively shined like the sun!