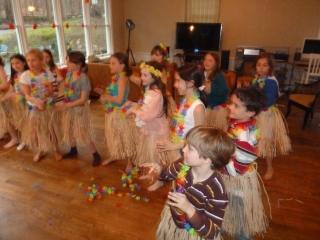 This was a very special week-end, I attended the 9th birthday celebration of my granddaughter Chloe. It was a Hawaiian party theme, and her love for party planning came out with so many of the special touches and details she added to the evening. And what a bold undertaking that was! She invited 12 of her girlfriends for dinner and a sleep over complete with Hawaiian entertainment. She planned many activities to keep her guests busy all night long.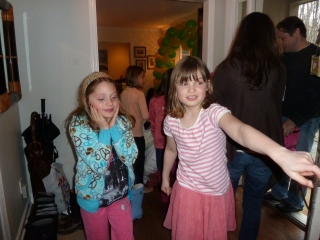 The Hawaiian party started with a mocktail hour at the Tiki Bar. Smoothies and delicious fruity drinks greeted the girls as they arrived. There were all these little Hawaiian touches that Chloe didn't overlook, the coconut statues on top of the dinner table, the Hawaiian skirts that rimmed the tiki bar, the festive music. I felt like I was in a little Hawaiian paradise.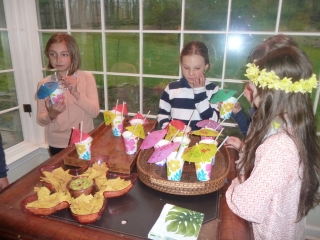 Shortly after all the girls arrived, a hula dancer taught them all the right moves to kick off this Hawaiian Luau. They learned all these interesting facts about Hawaii, and learned a dance choreography that was then turned into a Hawaiian travel commercial.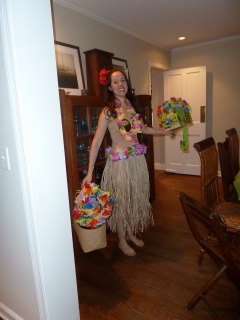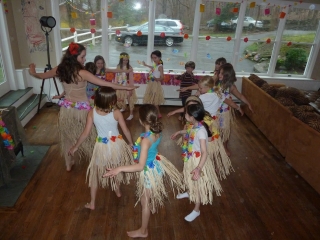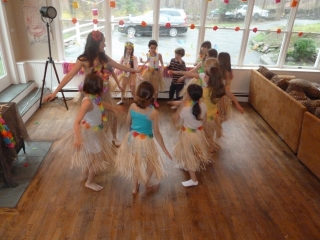 The girls had a great time shaking their Hawaiian skirts, even my grandson Jack took part in the act! But after all that practicing and performing the guests were exausted, so dinner was their next stop. Chloe had this fantastic idea of having guests create their own fruit skewers. There was a large platter of diced up fruit and skewers that guests could customize however they wished. This is a great idea if you have picky eaters who might not like certain items, you can try this with vegetables too.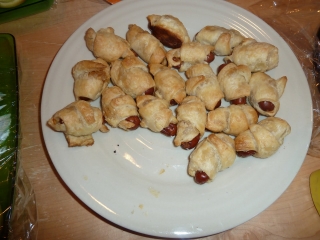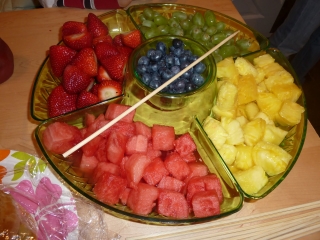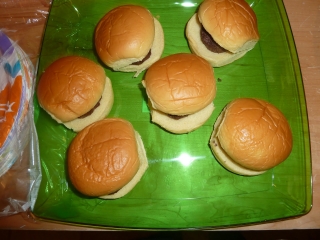 And of course no birthday dinner is complete without birthday cake! The girls topped off their meal with a Tiki hut inspired cake.