A 7 year old girl wanted to celebrate her birthday like a Hollywood star. Linda Kaye's Partymakers created a Hollywood premier party for her and her friends.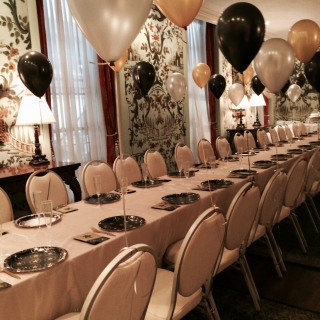 30 boys and girls received an invitation suggesting they dress for the occasion. The young stars arrived on a snowy day ready for their close up. To assure that they would remain "incognito" as they walked the red carpet, the guests could select from a tray of ornate movie star glasses as they arrived.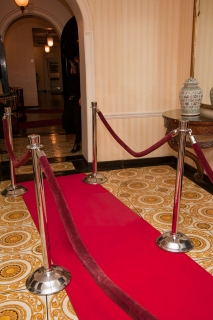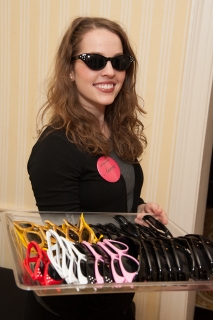 This did not stop the "paparazzi photographer" from recognizing them…strike a pose!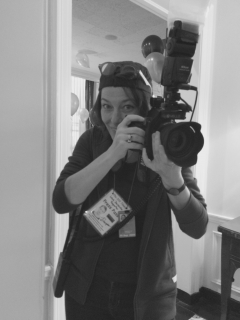 Once inside the party room, guests had their choice of creative Hollywood activities. Where to start?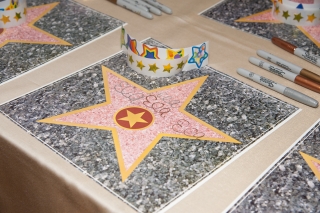 There was a table to decorate a star for the walk of fame with stickers and for guests to write their name in metallic pens. Another Hollywood craft was good enough to eat… cookie decorating.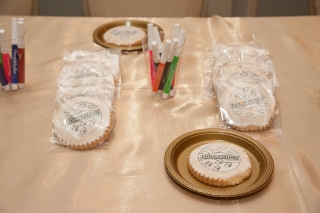 Guests used edible markers to decorate Hollywood themed cookies that were then boxed to take home. To capture this moment in fashion, a talented fashion illustrator sketched each guest while they modeled like pros.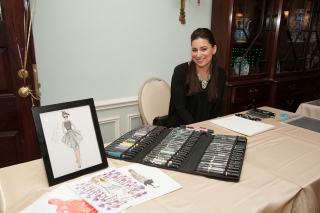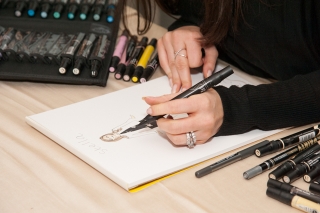 The 9 by 12 one-of-a-kind drawings were placed in plastic envelopes so they would safely make it home to hang on the little celebrity's walls. An Old Fashioned popcorn cart crackled as each corn popped.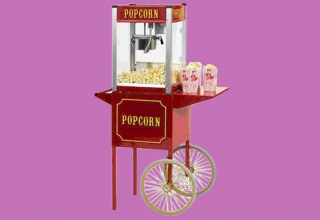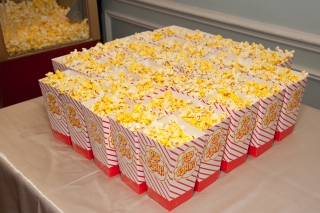 With popcorn in hand the children were ready to view the featured Movie Premiere. Nostalgic popcorn boxes and a real movie projector helped the children journey back in time to 1933 when the First Mickey Mouse Movie was made—Steamboat Willie.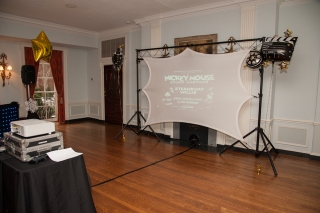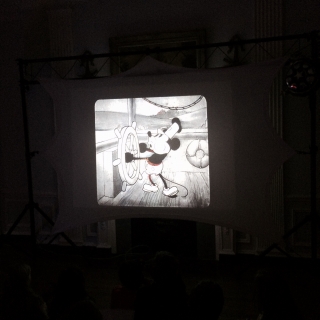 Children and parents alike laughed out loud as they viewed three Mickey Mouse features on an 8' movie screen flanked by Hollywood themed mylar balloons.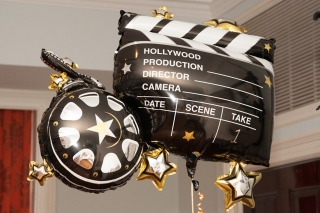 The After Premier Dance was the highlight as the party!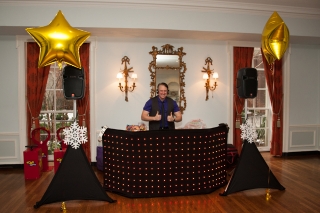 Our little celebrities proved their talent as they danced to the birthday girl's favorite tunes. Musical Games and prizes were also enjoyed by all. Even the parents couldn't help but dance and sing along.
As the guests paraded into the dining room they gathered around the stunning Hollywood themed birthday cake and joined in singing happy birthday as the candles were blown out. Everyone was delighted to find the beautiful party table fittingly decorated with gold metallic tablecloths Champagne flutes (filled with apple juice of course!) graced each setting. The round black party plates dotted with gold and silver stars and metallic balloons enhanced the festive ambiance.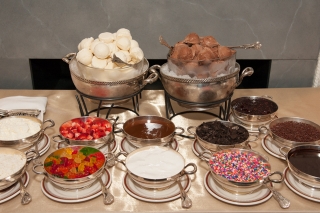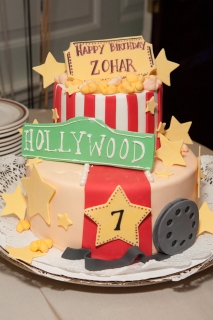 A sweet ending to the party (a favorite!) was the make your own sundae bar. To make each celebrity guest feel like a winner, every child received a personalized cookie Oscar as they departed.