Who doesn't love a fun filled carnival?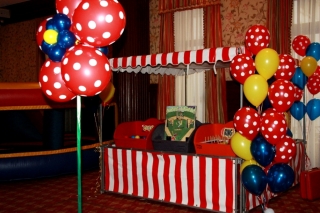 Our most recent birthday kids certainly do!
We just threw a fabulous 1st birthday party for 2 twins .
The event was fun for children and grown ups of all ages.
The room was full of bright colors and balloons. Fun carnival music played throughout the party and drew a smile out of guests' faces as they entered the room.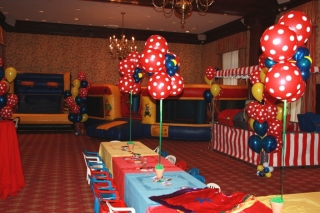 There were many fun options to pass the time at this party. A super fun inflatable bouncy drew most of the little ones to it right away leaving them huffing and puffing and giggling.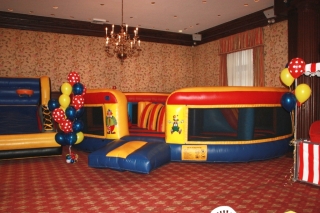 Some tested out their gaming skills with a basketball shoot out game and an assortment of carnival games.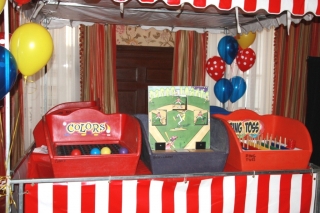 Little ones and teens alike loved the Guitar Hero Rock Band videogame.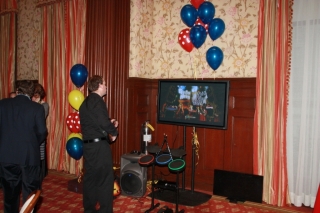 Caricaturists made little ones and their parents laugh as their enhanced features came to life on paper. Everyone walked out of that party with a great and funny portrait.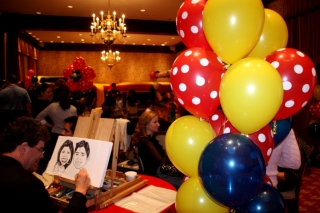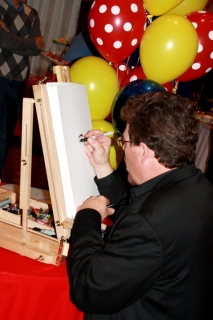 Our fabulous balloon artist made wacky balloon hats and balloon accessories for all the guests.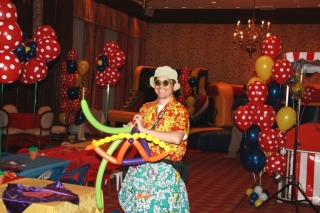 Our mentalist 'wowed' and mesmerized the adults and older children with his mind games leaving everyone perplexed.
The puppet show was also a huge hit. The large crowd gathered around the stage and watched and sang along with the puppets.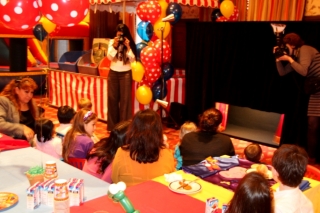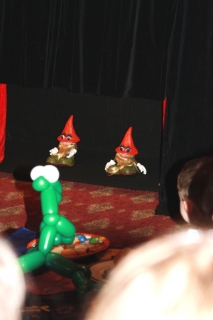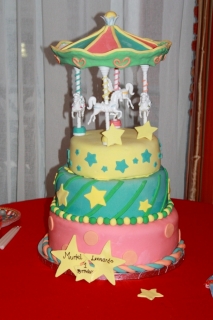 And the sweetest ending to a party was the very popular and super fun cake. The cake was 40lb and fed over 100 people. Children and adults alike made many stops to admire the carousel cake. They swarmed over to the cake when it was cut and had a taste of the chocolate cake as well as the custom tres leches cake with caramel and banana frosting.