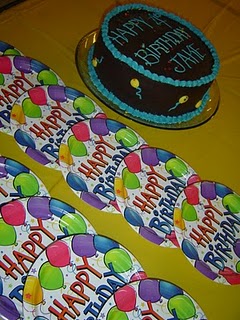 Our partnership with the American Museum of Natural History gives us the ability to bring to you the most creative and entertaining birthday parties for your children. You may be aware of our Safari Adventure, Cosmic Blast Off, Dinosaur Discoveries and Underwater Treasure parties but what do these parties actually entail? Well, we just threw a fabulous birthday party for a 4 year-old this past weekend, with the underwater treasure theme. Here is a party helper's story: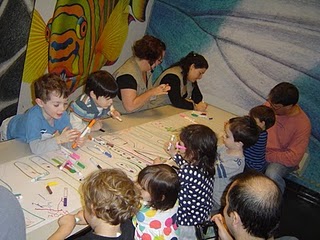 This birthday boy's party was a fantastic combination of creativity and fun learning during the full 2 hours of the party. As the guests entered the brightly decorated room, they were all given name tags with their name and taken over to the Special Birthday Banner- an over-sized banner that read 'Happy Birthday' and that was in need of a lot of color. As the children waited for the rest of their friends to arrive, they entertained themselves by coloring and drawing on this birthday banner, that would then be presented to the birthday boy as a special momento of his 4th birthday party.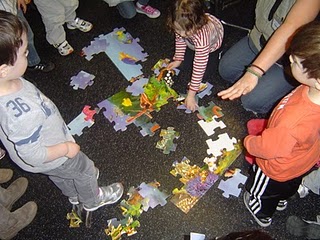 When all the guests had arrived, they all sat in a circle and learned from the Party Professor, all the amazing facts about underwater creatures that would later help them in their treasure hunt around the museum.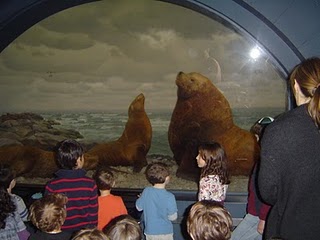 The children boarded the 'Train of Love' rope and were off on their quest for the birthday boy's treasure: a gold crown with jewels. They visited Willamina the blue whale, the sea lions, the dolphins, sea horses, and last but not least, found the magic treasure with Nemo the clown fish.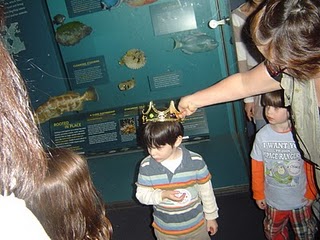 After such a long treasure hunt, the children were ready for a celebratory coronation feast. They headed to the birthday cafe where a delicious pizza lunch awaited them.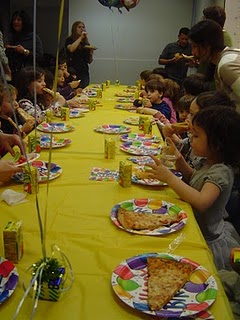 They finished off their meal with a delicious slice of vanilla chocolate cake.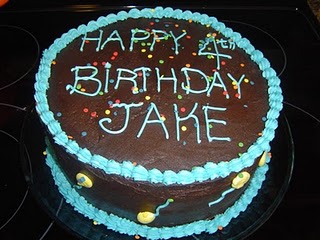 This party went 'swimmingly' and the birthday boy had a blast!