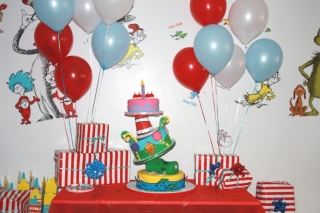 We just had a fabulous weekend filled with 1st birthday fun!
First we took a tour of Paris, and then a whimsical ride down Dr Seuss Lane.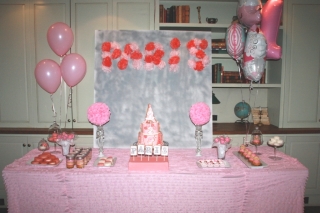 Our Parisian themed party was pretty in pink and full of treats that Marie Antoinette herself would approve of!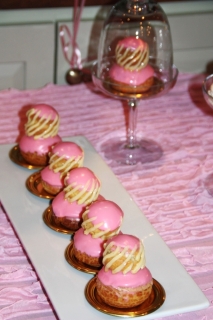 The first eye grabber when entering the room was the gorgeous dessert buffet table. We had cupcakes, macarons, cupcakes in a jar, cake pops, cookies, religieuses, and woopee pies, all in the shades of pink and white.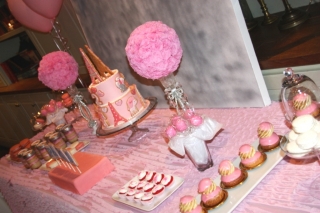 We had custom made decorations such as topiaries on top of chandelier style candle holders, a fun ruffled pink table cover, giant 36 inch polka dot balloons, Eiffel Tower cut outs and so much more!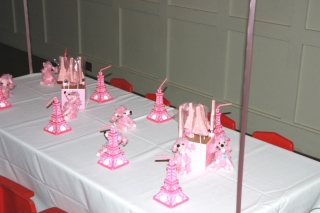 On our kiddy table we had Eiffel Tower sippy cups for all the little ones, and a few pink poodle stuffed toys. A few nibbles were also placed on the kiddy table, pink Eiffel tower chocolates on a stick.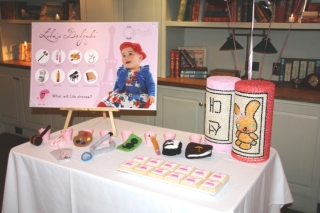 This first birthday party was also part Korean so we set up a Dol table the traditional items placed on it and some very cute Korean dress cookies.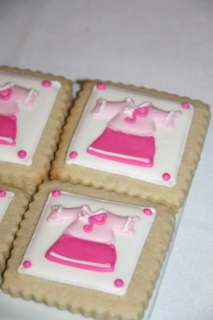 For favors, each child received a gorgeous and delicious 3D Eiffel Tower cookie.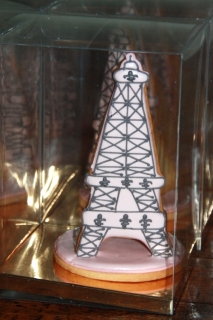 It was truly a 'Magnifique' party for a very lucky 1-year-old!
Then our other lucky 1-year-old was a boy who entered into the magical world of Dr Seuss with the most fabulous gluten-free Dr Seuss Cake.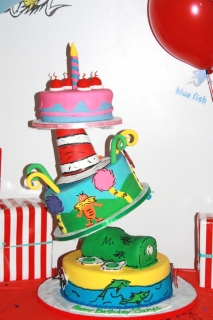 The party room was in a school so we embellished the colorful walls with Dr Seuss wall decals and quotes.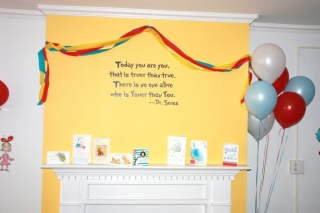 The balloons filled the room with color and fun.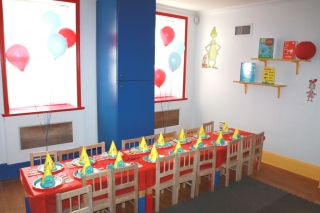 The kiddy table had cat in the hat paper goods and fun and fishy party hats.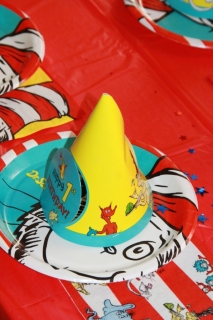 The party favors were fun Dr Seuss shopper totes with a pop up 'Happy Birthday' book and a cat in the hat toy.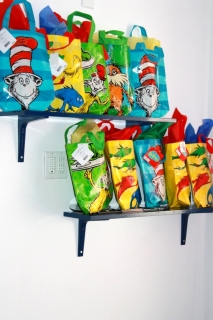 What a fun Birthday Celebration, we'll take our hats off for that!