Our birthday boy was celebrating his 5th year, and after telling us of his love of animals, magic, and more—we had just the right venue to celebrate in high-flying style. Our Big Apple Circus-themed party is the quintessential way to celebrate your birthday at any age, and our client was in for a treat! The Big Apple Circus is only in town from October to January, so it was an exclusive opportunity that just couldn't be missed.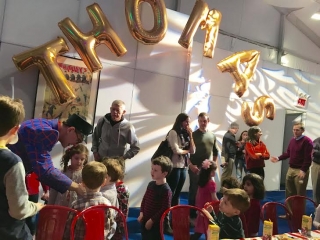 Upon arriving at the gates, guests were ushered into their very own VIP tent. The space was decked out sprawling displays of primary colored balloon clusters, and even the birthday boy's name in gold 3ft letters, flying above their little heads.
Big Apple's star clown stopped by for a visit and wowed guests, big and small, with close-hand magic and balloon animals, exciting everyone for the upcoming big show.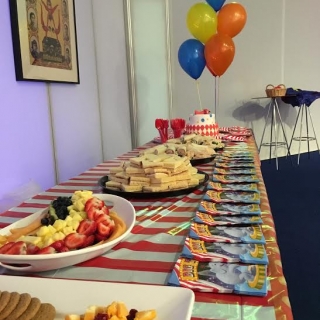 The table was set for 35 of our smaller guests, complete with table covers donning lions jumping through hoops of fire, red and white striped plates, and circus-themed napkins to get everyone in the mood for the circus.
Special guests arrived with gifts in hand and were ready to have their pre-show lunch. A catered spread for the adults included finger sandwiches, wraps, fruit platters, and a vegetable crudite. The children dined at their seats on hot dogs and chicken fingers. They would need all of their strength from the excitement just around the corner.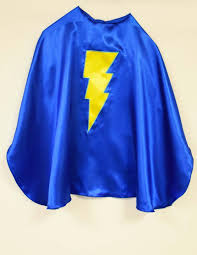 Our birthday boy was a big fan of super heroes, so it was only fitting that each guest would be fitted and gifted with their very own custom-made super hero capes and clown noses before we headed into the show.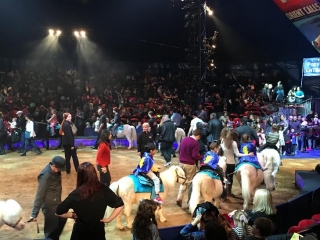 Our 75 guests took their seats and were set for the first act with popcorn and cotton candy! The fun had just begun!
At intermission, our smaller guests were lined up next to the ring at the speed of light—why? Well, pony rides, of course! Our little super hero clowns could be seen riding around the ring on New York's finest ponies for the entire big top to see! A picturesque moment to say the least.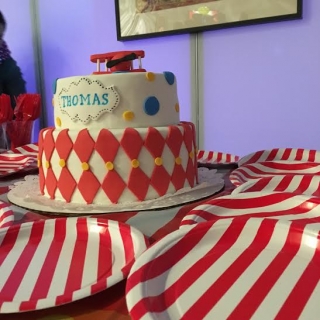 After the second act, it was time to go back to our VIP tent and have cake! Our custom made circus and vintage airplane cake (made to match the backdrop of the 2015 Big Apple circus center ring) was the perfect centerpiece to sing "Happy Birthday" to our birthday boy. Guests enjoyed the decadent chocolate cake and soaked in the final moments of the circus.
As a special thank you, the birthday family gifted each child with their very own circus picture book in very special colorful backpacks to take them home in. The popcorn was eaten, the cotton candy coloring stained the faces of our super hero clowns, and the guests cleared. It was truly a perfect day to celebrate being 5 under the Big Top.
The Big Apple Circus will be in town next year from October 19th to January 8th, 2017—to book your exclusive Circus party, call Linda today!