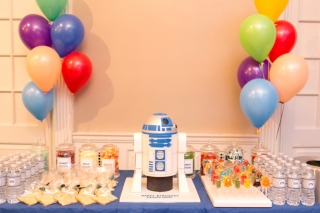 Dive in and take a peek at our most stellar intergalactic adventure!! A fabulous Star Wars party that will blow your socks off!
A lucky little boy turned 6 this month and his party theme was Star Wars. Linda Kaye's Partymakers brought in all sorts of fun entertainment!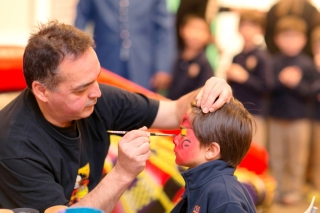 There were face painters who turned little ones' faces into the most exquisite extraterrestrials in the universe.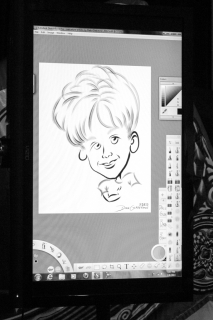 Digital caricaturists that drew funny impressions of the guests and projected them on a big screen for all to see.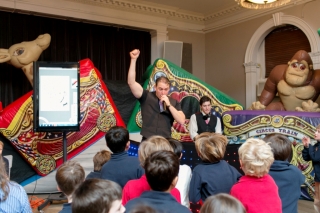 There was a fun fist-pumping DJ that kept the kids dancing throughout the party, he also brought with him a fun balloon blowing contest that turned the blasting zone into a confetti filled arena. The kids had a blast with that game!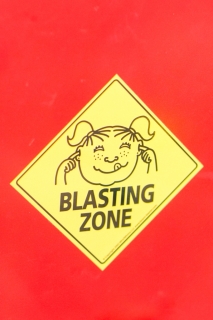 There was a giant train obstacle course bouncy that tested the little Jedi knights' endurance abilities and a Trading Card photo booth that allowed each guest to turn himself into an important character in the Star Wars Collectors Card Game.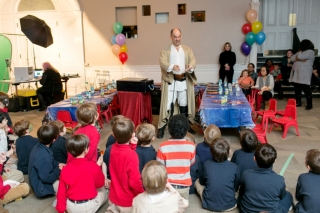 And of course no Star Wars party is complete without a visit from a Jedi!
Our Jedi was entertaining and brought a bag of tricks with him. He did magic, made the kids laugh hysterically, and taught them the virtues of being a true Jedi Master.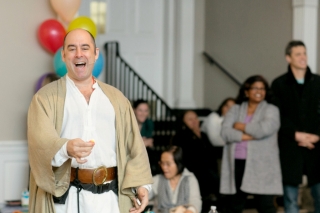 After their full training, the young Jedi Masters were awarded with their very own light sabers. What fun that was, to be awarded with their very own light saber and to be able to amicably challenge their friends in a friendly duel.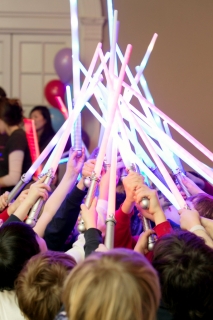 No party is complete without a delicious treat- cake! And what a fabulous cake this was, an almost life size R2-D2. Needless to say, the cake was almost entirely gone by the end of the party.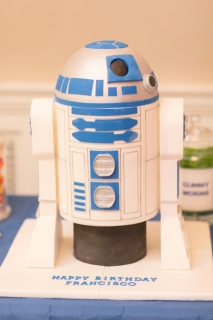 We also brought a full fledged candy buffet to the party. Guests loved indulging in the sweet treats right before they left for home.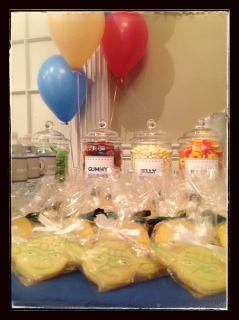 There were delicious themed cookies with different Star Wars characters. There were candy jars a plenty filled with delicious gummy treats.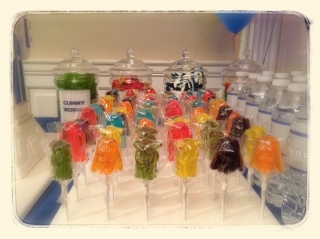 There were themed lollies with different flavors and characters.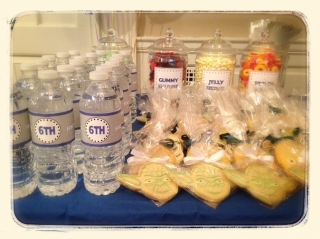 And to wash it all down, some specially made custom water bottles with the birthday boys' name on them.
And last but not least, no guest went home empty handed! On their way out they were given special Star Wars favor bags which contained treats to further their teaching in Jedi Mastery. What a blast!