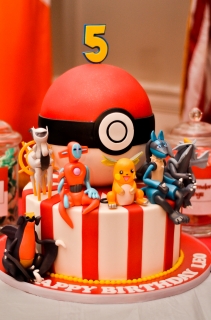 If you thought Pokemon was long gone, think again! We did!
We were recently asked to bring back this blast-from-the-past to a 5-year-old's birthday party! And what a fabulous party it was!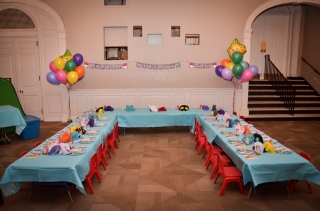 This fun-filled party was full of colorful and personalized items for the guests.
Everything ranging from paper goods to themed foods.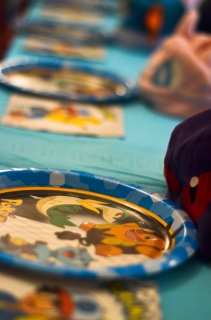 Exclusive Pokemon themed paper goods lined the tables.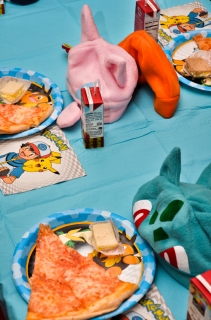 All table settings had a custom hat for guests to wear. We had an assortment of 14 different hats.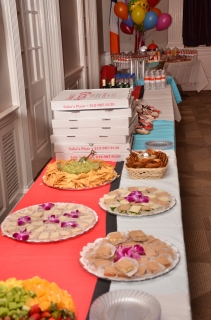 Our food tables were also Pokemon themed.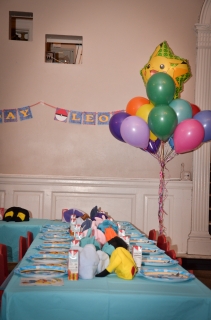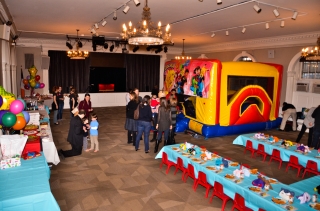 Guests had a variety of different amusements to choose from. A bright colorful bouncy at the center of the room was the biggest distraction. There was also a strolling magician performing wonders in front of the young guests' eyes.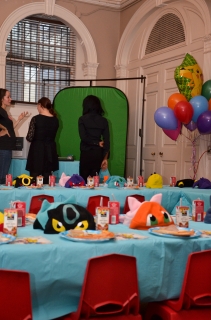 There was a one-of-a-kind photo both where guests had their photo taken and then imposed on their own personalized Pokemon trading card! What a fabulous trading card collection this made!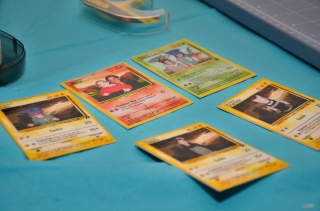 A puppet show amazed both children and adults, with singing and dancing marionettes.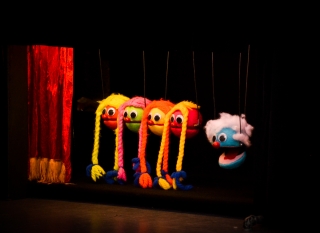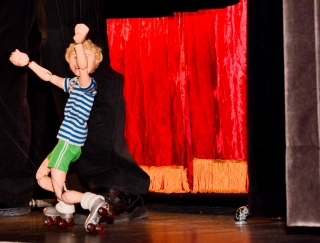 A guest appearance from a certain favorite character also brought many oos and aaahs. As well as many loveable hugs.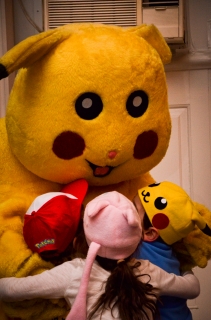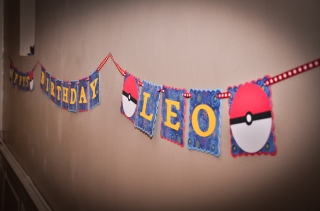 This party's grand finale included an amazing cake as well as the sweetest candy buffet!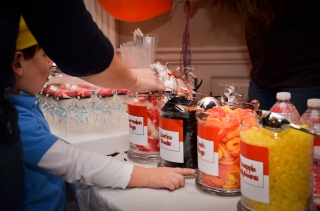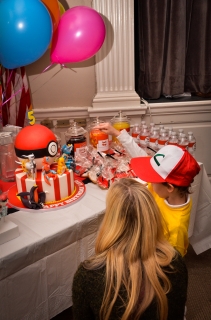 An assortment of different gummies, with personalized themed labels lined the dessert table.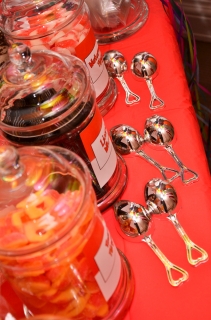 Guests loved scooping their favorite treats into their very own candy bag.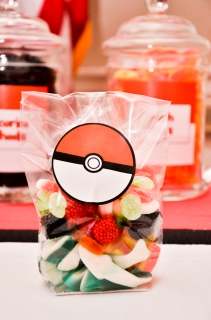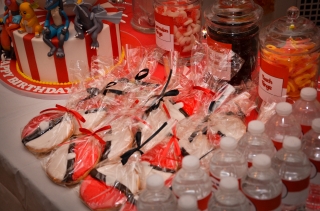 Custom pokeball cookies and cake-pops also added to this sweet treats table.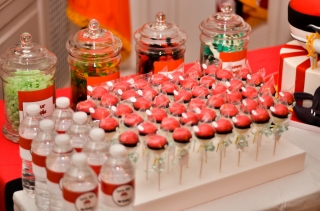 And of course after all that sweet sugar, water is very necessary, so we had custom water bottle labels made with the birthday boy's name on them.
Of course guests weren't sent home empty handed; as well as their hats, sweets bag and personalized trading cards, guests also received their own Pikachu doll, Pokemon figurines, Pokemon trading cards, and a personalized t-shirt with the birthday child's name.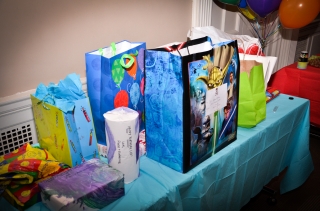 What a fabulous and memorable party!
If you would like us to plan your very own one-of-a-kind personalized party, give us a call!