Want to throw a circus themed party, but the Big Apple Circus is out of town? No problem! There are many other ways to bring the circus to your child's next birthday party. Here are some ideas from one of our recent parties.
The venue, a circus-themed restaurant with whimsical sculptures and an array of bright colors, couldn't have been more perfect! But what's a party without balloons? For this party, we kicked it up a notch with festive balloon trees and our personal favorite: the birthday girl's name in golden balloons across the back of the room. The golden letters created eye-catching central point for the decor, turning the space from a restaurant into a personalized party haven.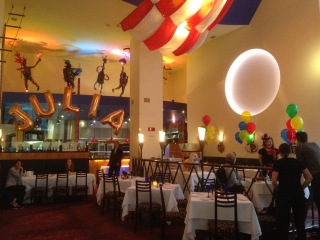 At the door, guests were greeted by a mime (as well as one of our balloon trees).
But the entertainment didn't stop there! Inside the party, guests found a clown, a face painter, and a balloon artist as well!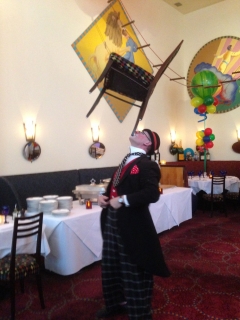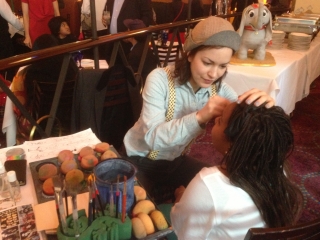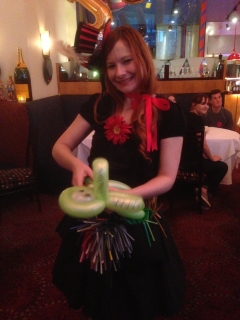 Once the guests were all settled in, our clown announced that the band's performance was about the begin. The birthday girl and her friends danced the night away to children's songs as well as popular covers.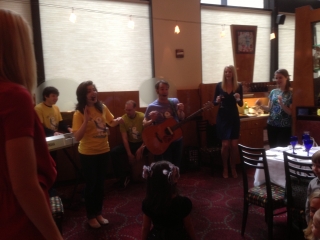 The band ended their set with a profusion of bubbles floating over the kids' heads to the sounds of a whimsical instrumental song.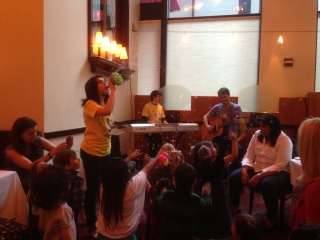 This party marked the debut of our new custom cookie-decorating station, which has been a hit ever since! Circular sugar cookies are printed with designs of the birthday child's choosing. Guests can color them in with edible-ink markers, then decorate them with icing and sprinkles.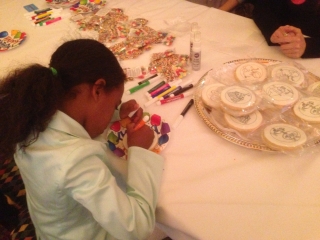 This activity wasn't just a hit with the kids—by the end of the party, even some adults were joining in the coloring fun!
With the right decor and entertainment, you can create the festive feel of a circus anywhere. You can call us at 917-751-5116 to book any of the entertainers you see here, or for some help with party decor or favors.