Have you ever wondered what turns a party into an Out-Of-This-World-Fantastic party? At Partymakers, that's our job and we are going to share it with you. Below is a list of our most popular party add ons that are guaranteed to have your guests mesmerized for weeks after your party. Pick and chose to create your own Show-Stopper Party, just contact us at partymakers@partymakers.com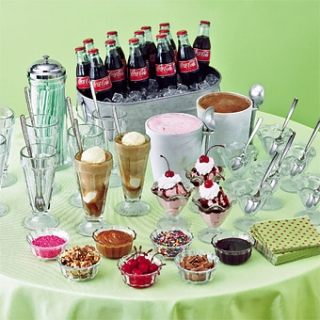 What a delicious treat to cool your guests off on a hot summer day! And did we mention it comes with a wide assortment of toppings?
Dessert Buffets & CustomCakes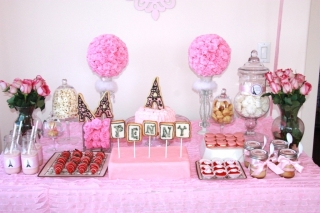 Chose a color, chose a theme and we will bring your dessert assortment to your table in an elaborate display. Pleasing to the eye and to the palate.
Or select a cake, anything you can dream of and it will come to your party
Candy Bars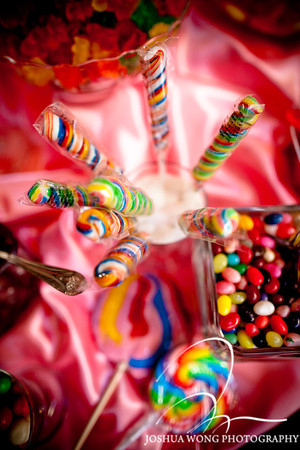 Our Candy Bars guarantee that grown ups and kids alike will go home with huge grins on their faces, like a kid at a candy store.
Smoothie Tiki Bar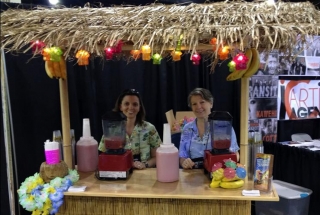 Do the Hula as you sip on these fruity mocktails. Guests can select their own concoction and mix and match flavors.
Custom Banners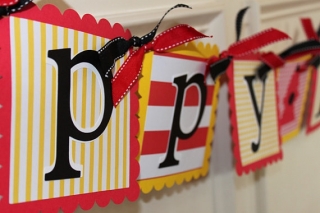 Personalize your event with this custom Banner that you can reuse or save as a momento for the rest of your life!
Custom Invitations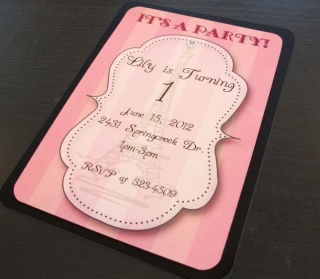 What better way to show your theme than with a beautiful personalized invitation.
Custom Cookie Favors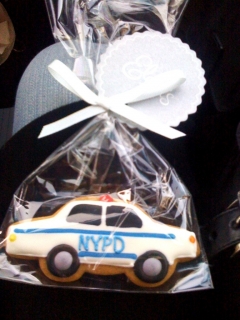 Delicious treats in a custom shape and personalization.
Cupcake and Cookie Decorating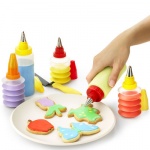 Your guests will soon learn that they don't need to be an Iron Chef in order to create beautiful edible pieces of work! Oh what fun it is to decorate a cupcake!
Contact us to Book a Party Show Stopper for your Party 917-751-5116
View more entertainment options and Party Ideas! Or select from one of our Signature Parties.