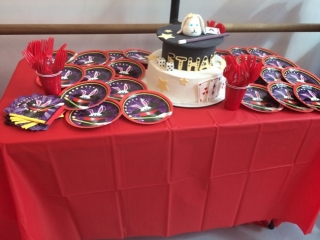 Abracadabra! It's a magic party—a timeless classic that never goes out of style. Our 6 year old birthday boy was a huge fan, so it was only right that we throw him the most magical birthday party.
Guests arrived at the venue ready for illusions of grandeur and an afternoon to remember. It's important to find a venue that can accommodate all guests while being welcoming and cheerful. We picked this venue because of it's high ceilings, large playing space, and cheerful light flooding through the windows. Our young guests arrived and were greeted by a room decked out in red, silver, and white balloons, with the birthday boy's name floating high above what would become the stage for the big show.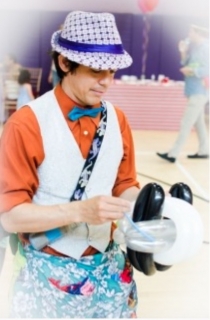 A balloon artist entertained guests while they mingled and lined up for the customized trading card booth.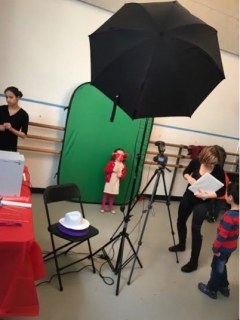 Our young magicians gathered in front of a green screen and took photos that would become one-of-a-kind trading cards to have forever as keepsakes. Whether they wanted to pose with silly hats and mustaches, or keep it very serious, the trading cards were truly original. Our birthday boy was a huge fan of "Star Wars," so an added bonus included the opportunity to make Star Wars trading cards, ensuring that every guest left as an official Jedi.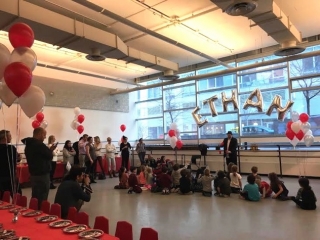 Then it was time for the big show! The children gathered and were treated to an exciting magic show by one of New York's premiere magicians who wowed all the guests with his sleight of hand and close-up magic. When the show finished, it was pizza and cake time. Young guests dined on pizza before making the customized "Rabbit Appearing Out Of A Hat" cake magically disappear. The afternoon was nothing short of enchanting for kids of all ages!