by Linda Kaye • February 22, 2013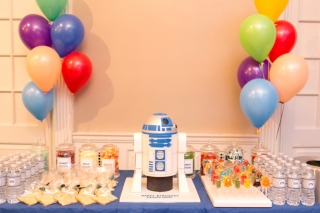 Dive in and take a peek at our most stellar intergalactic adventure!! A fabulous Star Wars party that will blow your socks off!
A lucky little boy turned 6 this month and his party theme was Star Wars. Linda Kaye's Partymakers brought in all sorts of fun entertainment!