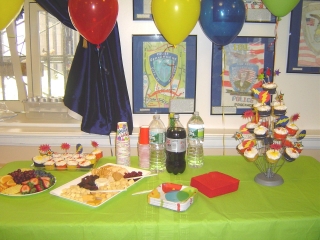 Our Police Museum Parties are truly one-of-a-kind. We just celebrated a special someone's 4th birthday yesterday with a guest appearance of Spiderman. The party was a total hit and the children were thrilled to have a superhero among them.
The Police Museum offers a few different parties:
Superhero Party
McGruff and the Case of the Missing Birthday Cake
Police Academy Boot Camp Party
Scavenger Hunt
Who-Done-It Movie Making Party
"Breaking News" Movie Making Party
And for the younger ones: Junior Discovery Zone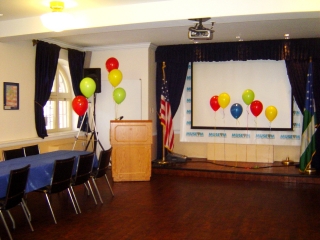 As guests arrive in the beautifully decorated birthday room, they are enlisted in the police academy by getting measured, finger printed and receive a name badge.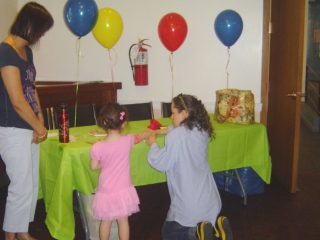 Then they go through a series of warm up exercises that we call boot camp. A few obstacle courses, running through a tube and jumping inside hula hoops.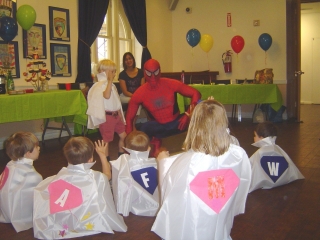 In yesterday's birthday party, Spiderman taught the children some superhero powers of his own.
The children had decorated their own Superhero capes so they passed spiderman's training with flying colors.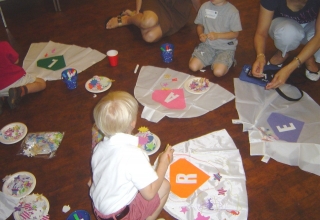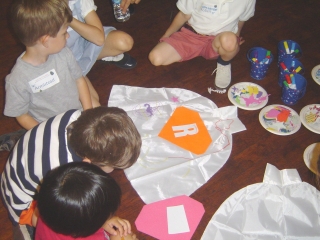 The superhero leads the children through a scavenger hunt through the museum in search of a special treasure, a birthday crown for the birthday child.
They search up and down, high and low, round and round in the different halls of the museum, after a very funny visit to jail, they finally find the crown and the birthday child is crowned.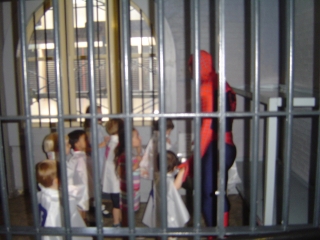 Hungry tummies then proceed to the birthday party room where their coronation feast awaits them, lunch and birthday cake!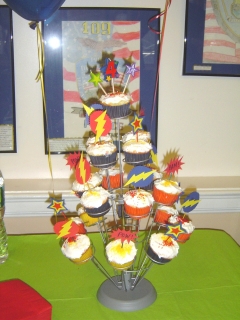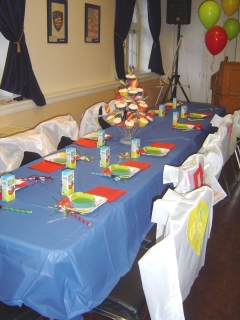 And with all goodbyes, we always send our little guests off with a bag of goodies.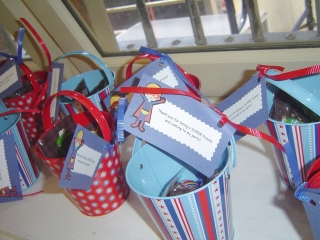 Police Museum Parties can be held weekdays and weekends. Superhero parties can include the superhero of your child's choice, it is not limited to Spiderman.