This past Saturday we planned a fabulous Marie Antoinette inspired 1st birthday party in Southampton, NY for 48 children and 65 adults. It was quite a feat, but the party was beautiful. We didn't go to Versailles, but we transformed the birthday girl's backyard into a mini party oasis.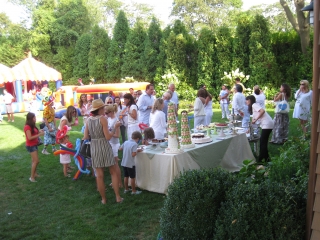 There we balloons, desserts, and lots of sunshine!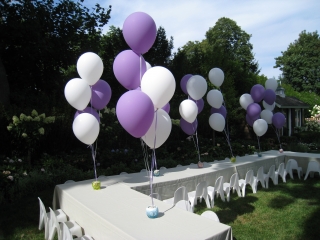 Upon entering the backyard, guests were met with a stunning Marie Antoinette themed dessert table. We made sure that everything was fit for the little queen! There were Macaron towers, a 3 tier birthday cake, fraisiers, mini eclairs, and mini fruit tarts! The dessert assortment was incredible.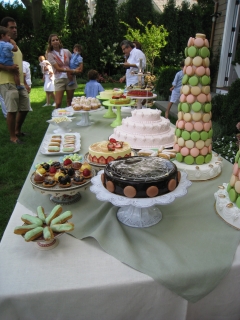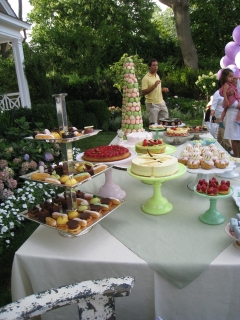 The party was brought to life with the sound of live children's music! Our interactive band had the kids singing, dancing, and even playing under a parachute.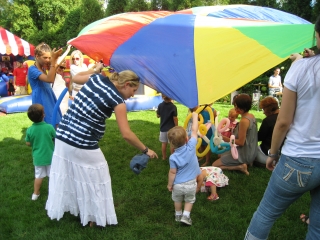 When they weren't being serenaded by the band, the kids enjoyed playing on the inflatable bouncy made for toddlers that included a small slide and a climbing wall!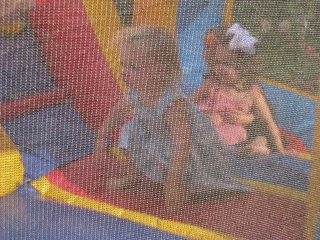 And when they weren't jumping for joy on the bouncy, our little guests made their way to the inflatable carnival midway where they played different carnival games for many prizes!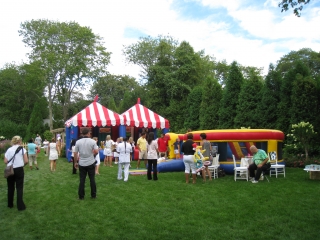 While waiting for their turn on the bouncy or at the carnival booths, the guests - children and adults alike - sported new looks as they got their faces painted by our two fabulous face painters!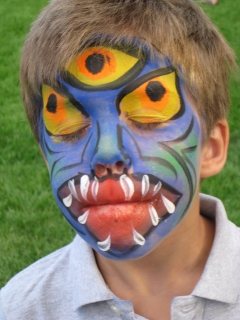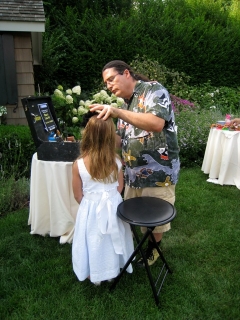 All this fun had our little guests hungry, and when they sat down at the kids' tables, they were served with beautiful gable boxes filled with their lunch.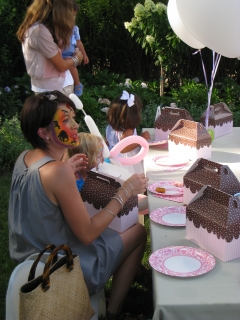 After a long fun day, the children were able to enjoy their desserts - bringing an end to the beautiful sunny afternoon and a magical 1st birthday party fit for even Marie Antoinette herself!